Wallet Compact/ Z YELLOW STONE
Wallet Compact/ Z YELLOW STONE WALLETS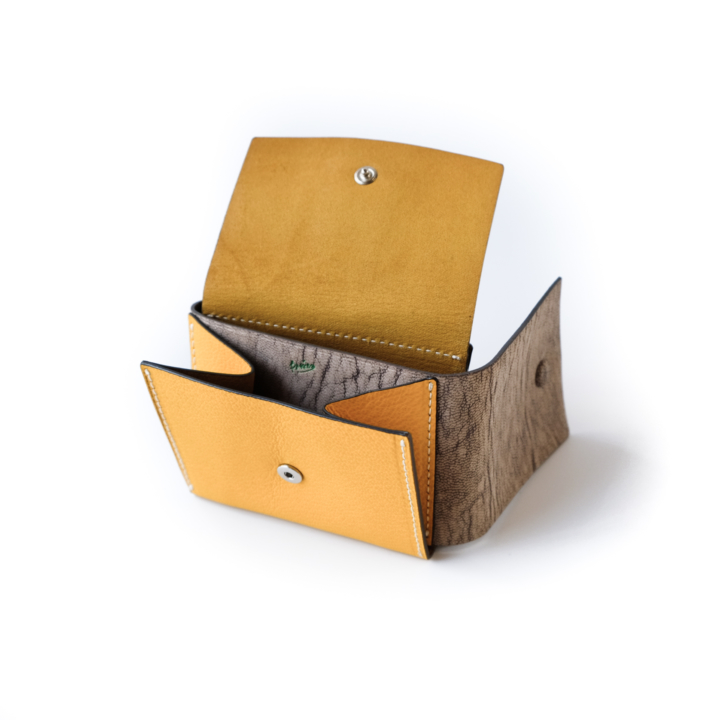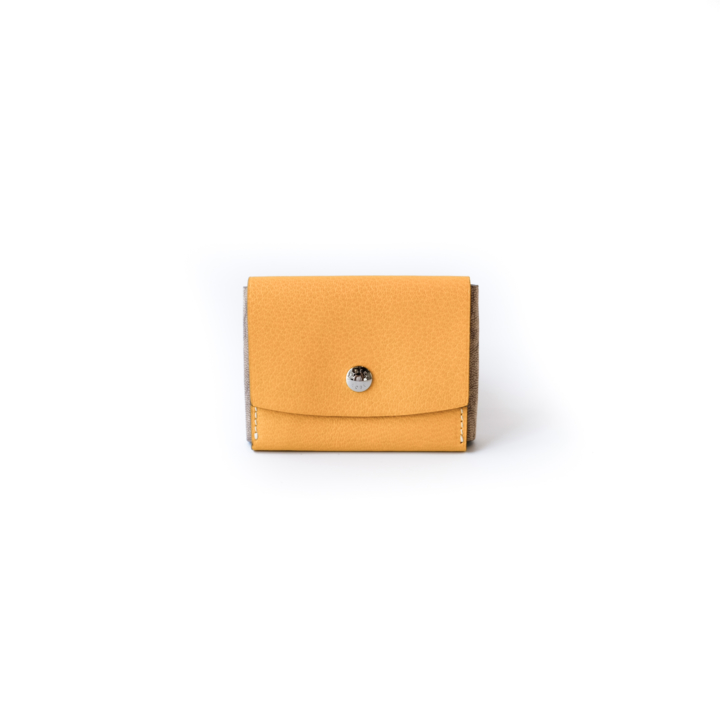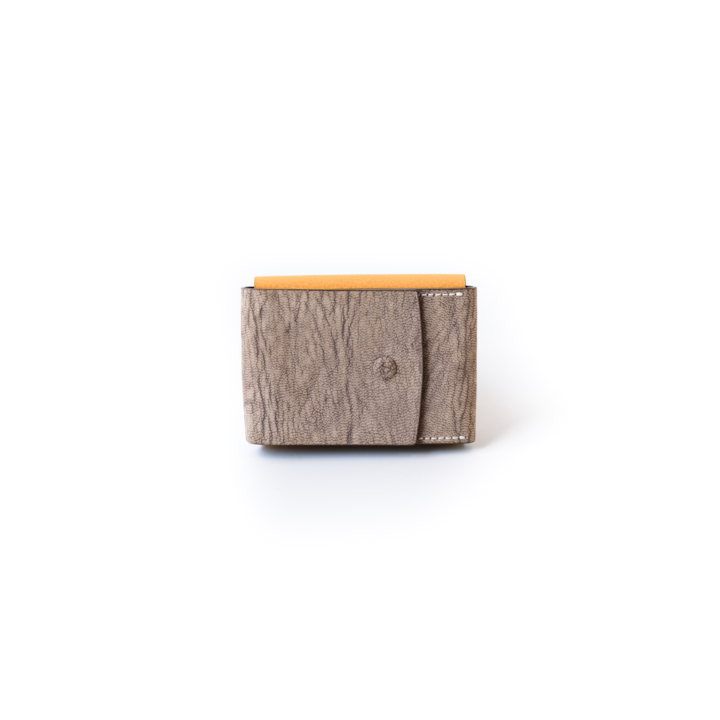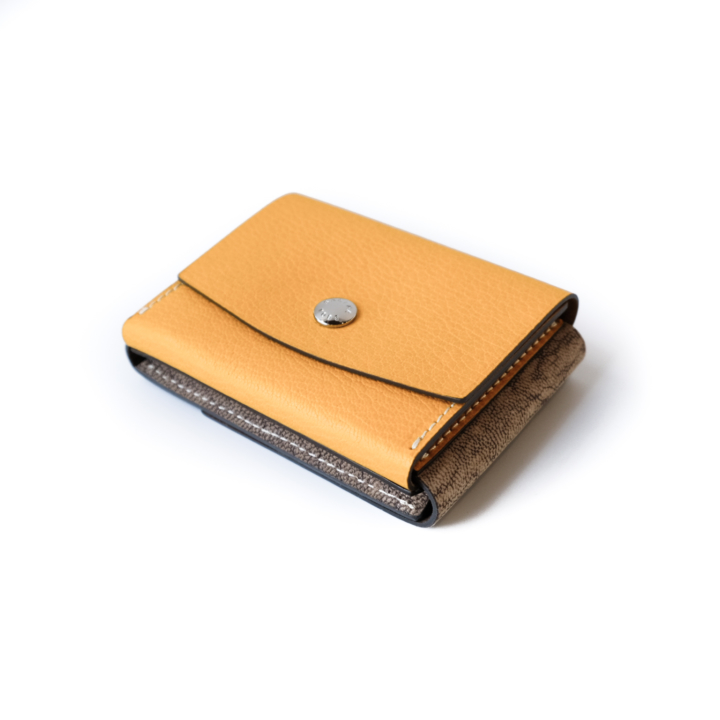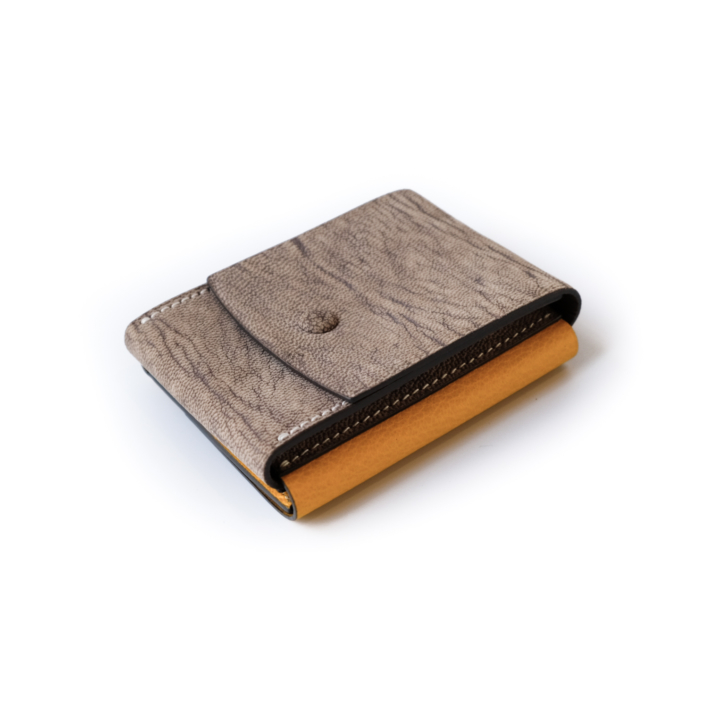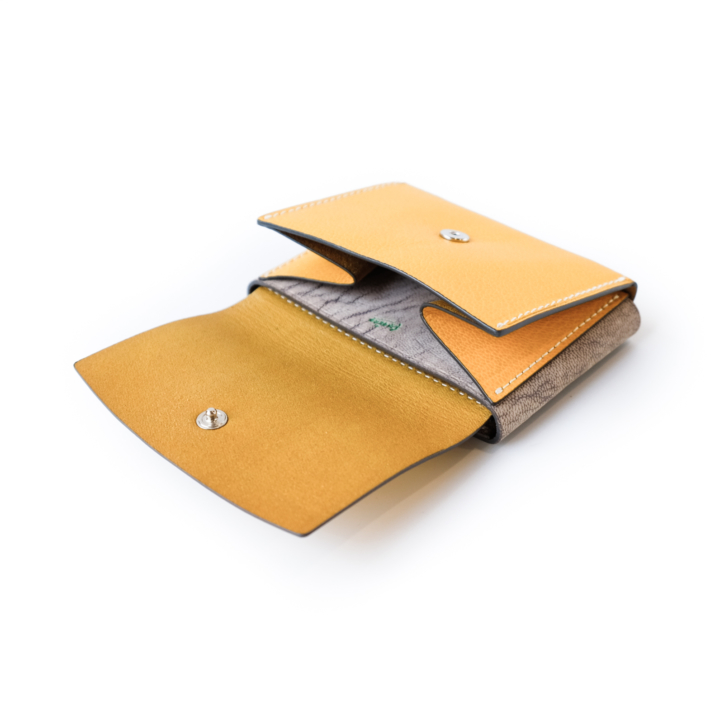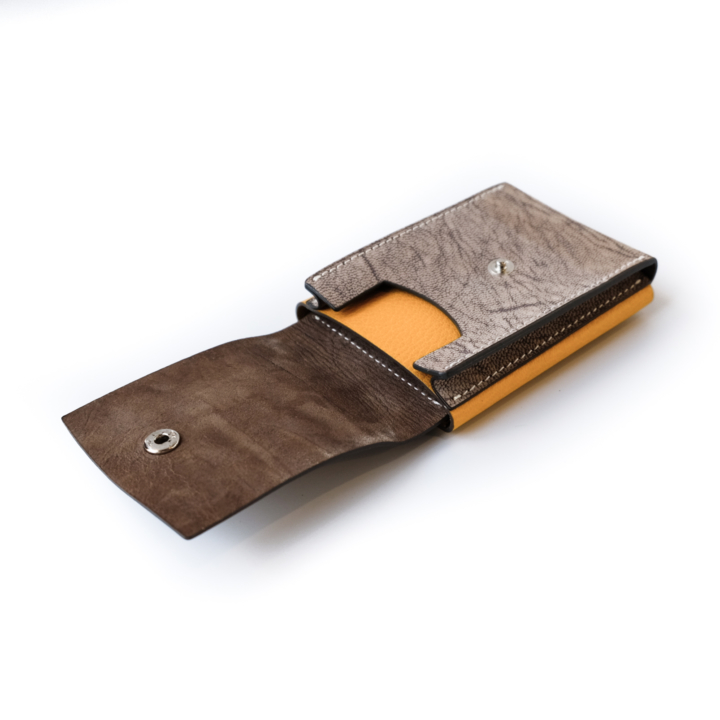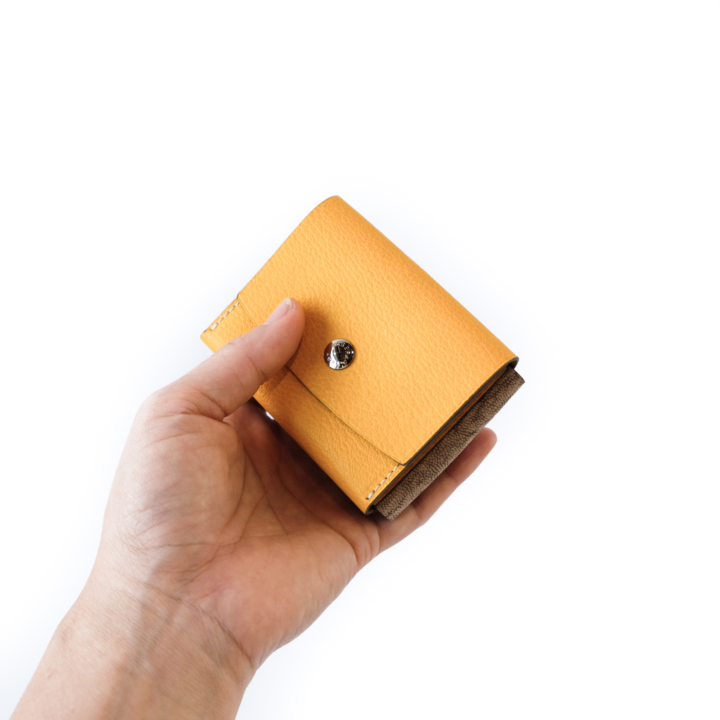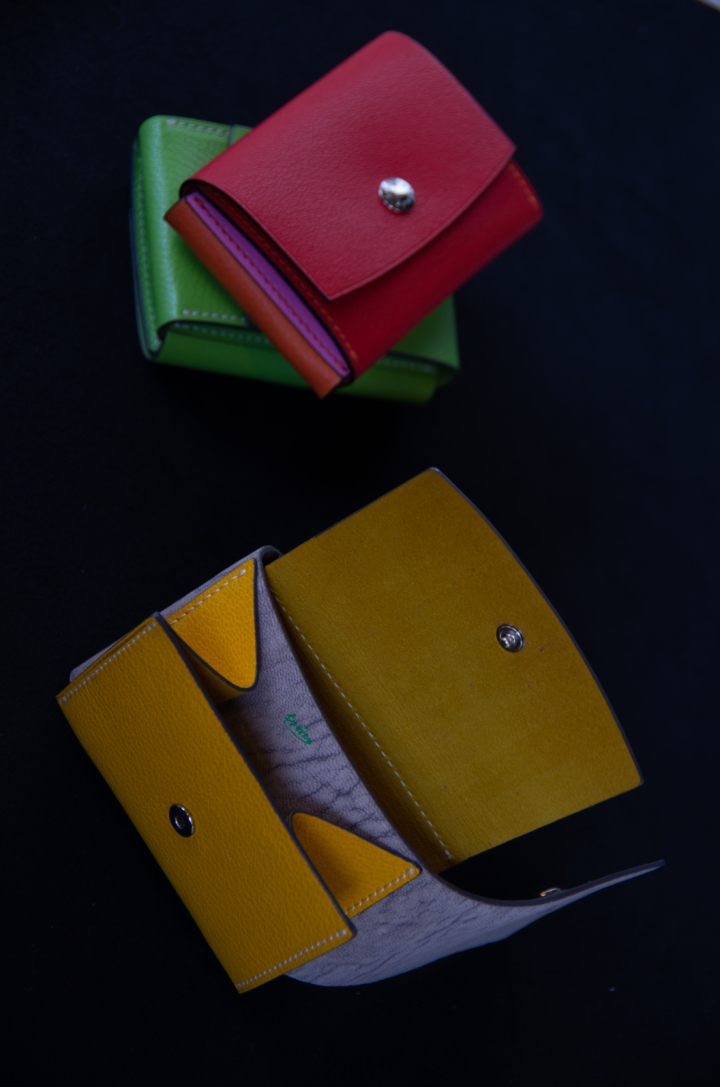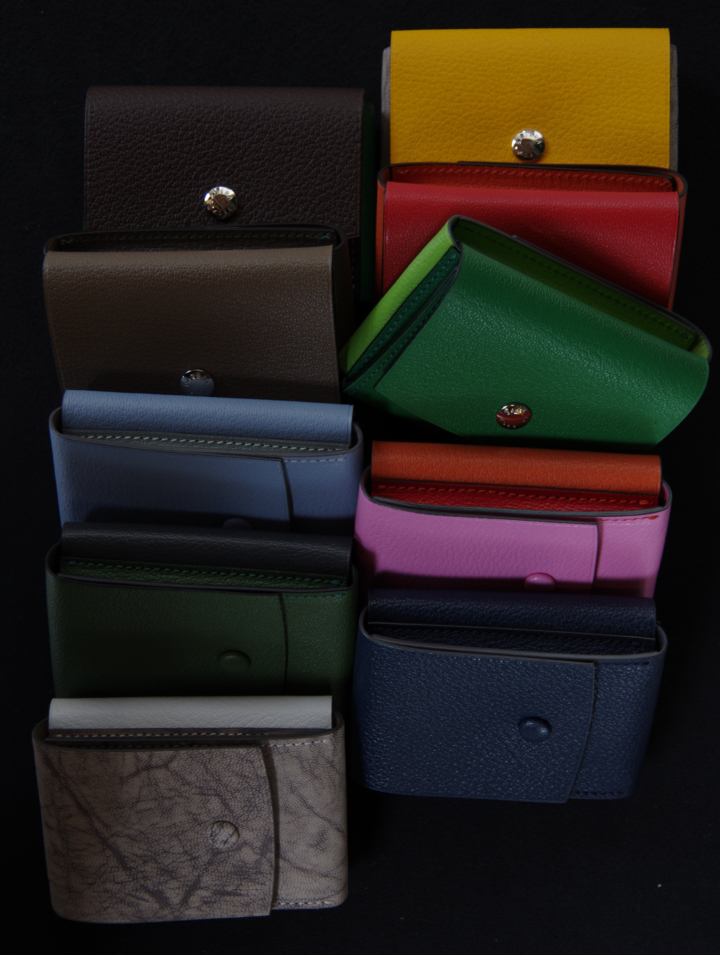 フランスの山羊革、張りがありしなやかであるという長所をいかして企画した山羊革一枚ものコンパクト財布シリーズ
縫い個所も必要最低限で、ミニマルな構造はモダンさを印象付けます
スマートペイメントに移行しつつある方に!
Z/
二枚の帯状の革が交差してできたかたち
一方に、コイン室とポケット
反対側に、カード10枚とポケット
札はたたんでポケットに入れます
「カードたくさん、現金が少しと家の鍵」
「ICカードとキャッシュカード、イヤホンも」
使い方はいろいろです
SIZE
W90* H75* D20
DETAILS
French goat
Goat leather from France,
A series of compact wallets utilizing resilience and suppleness.
We cut back the sewing processes intentionally so that the minimum structure could have a modern impression.
It's a must-have item for people prefer smart-paying to cash.
Two belt-shaped leather forms the shape.
On one side, there is a room for changes and one pocket.
On the other side, a space for 10 of cards and one more pocket.
Fold sheets and put them in a pocket.
" bunch of cards, a few of cash and the house key"
"IC cards and cash cards. Also earphones too"
How to customize it is depends on your taste.
SIZE
W90* H75* D20
DETAILS
French goat
Price ¥28,000

without TAX
In Stock Now