Pirarucu/ FOREST
Pirarucu/ FOREST BAGS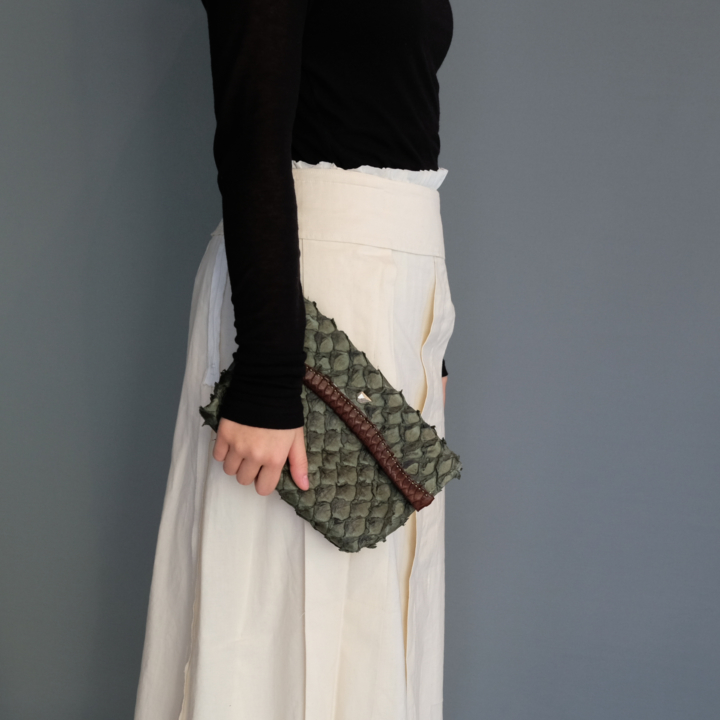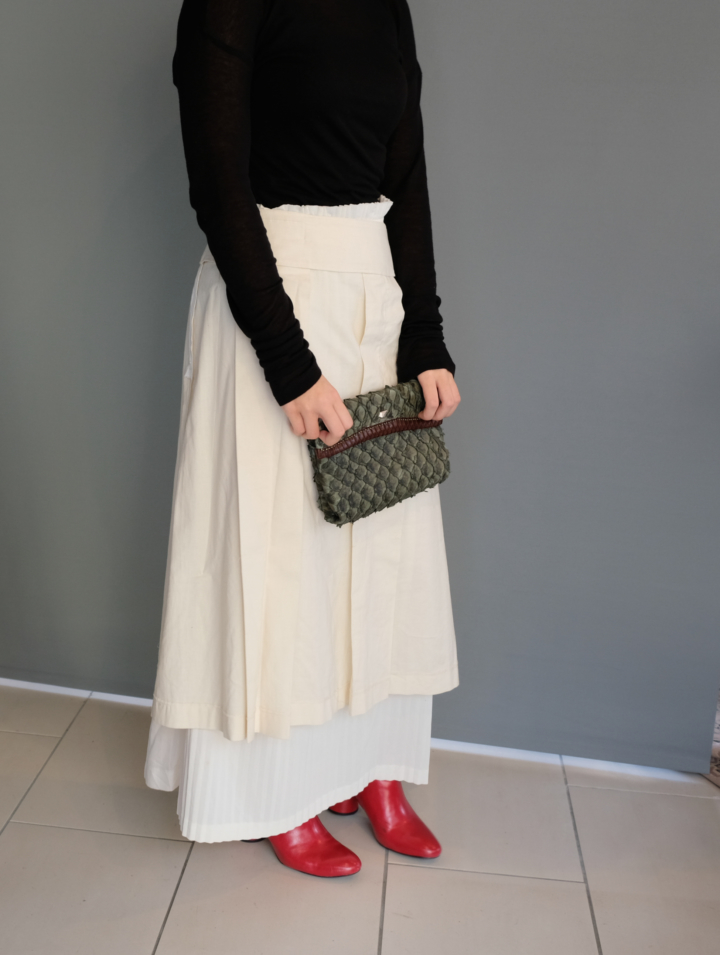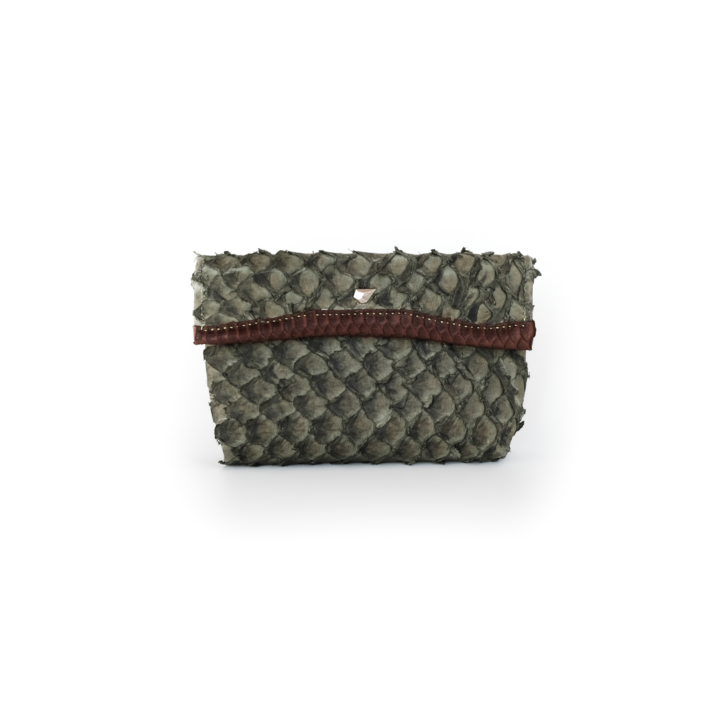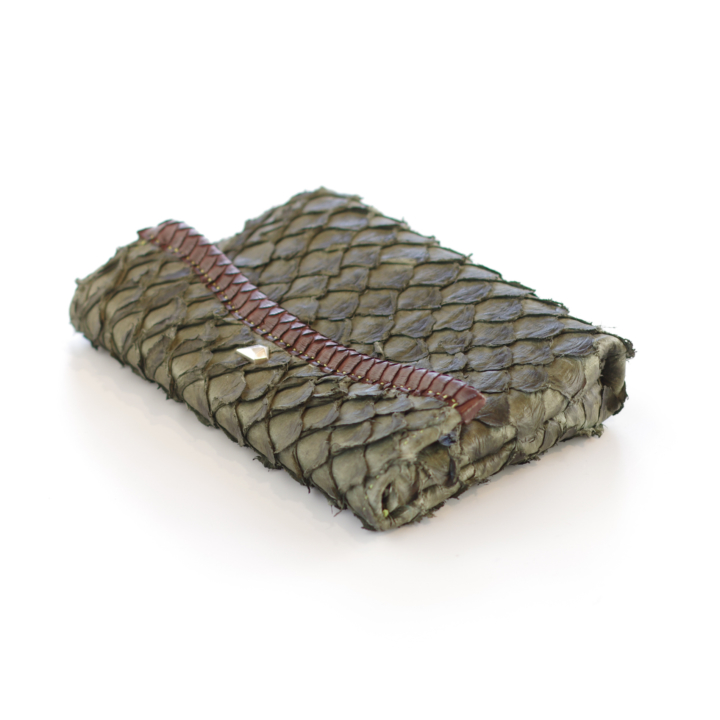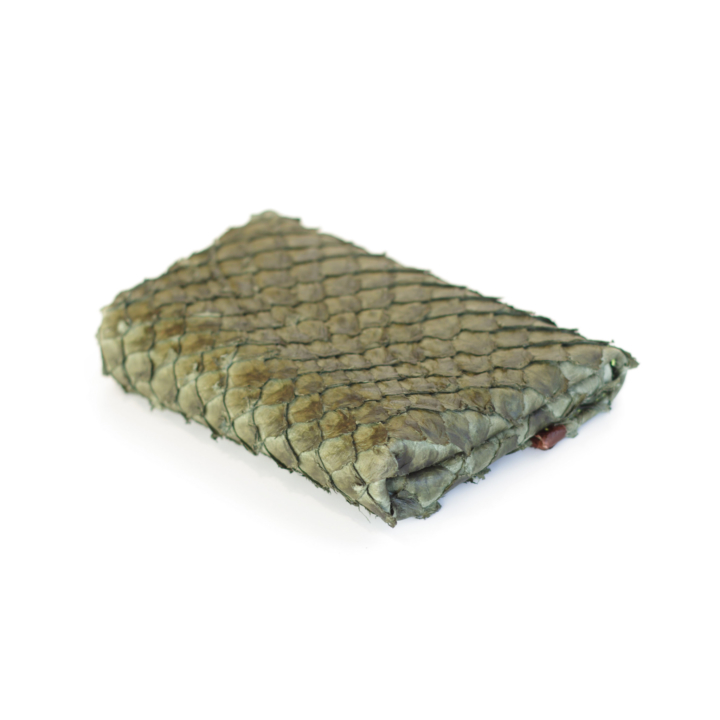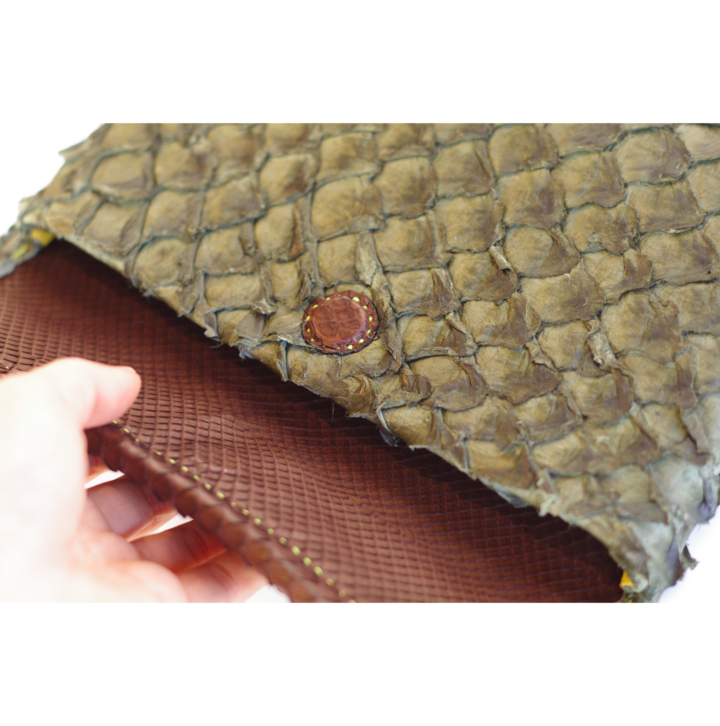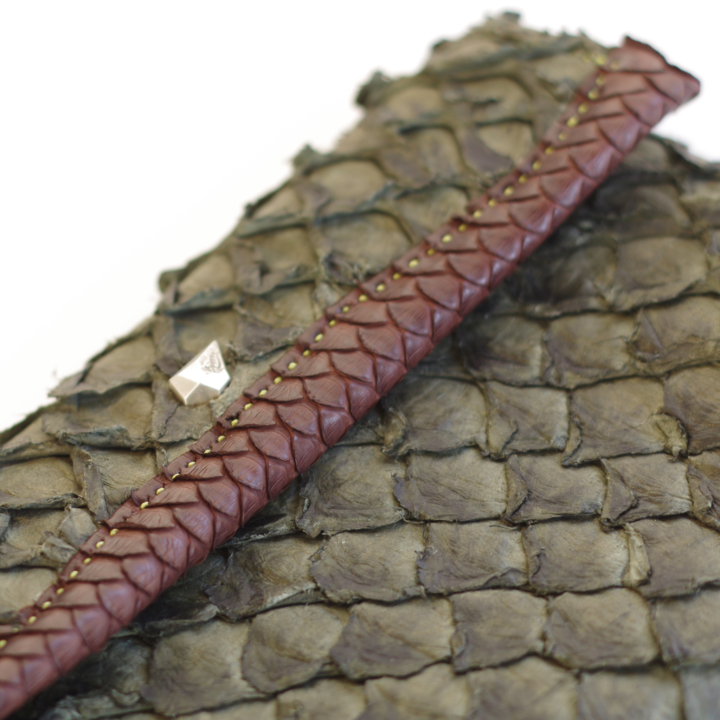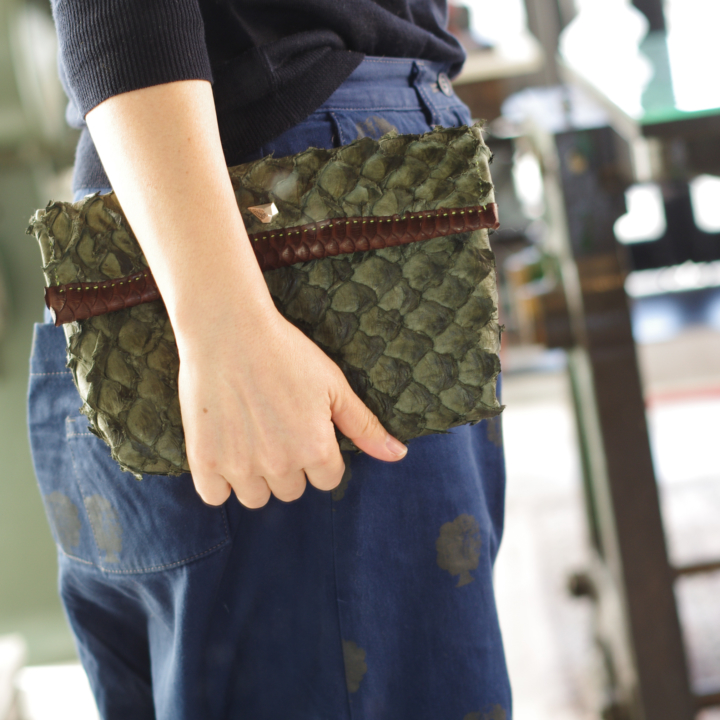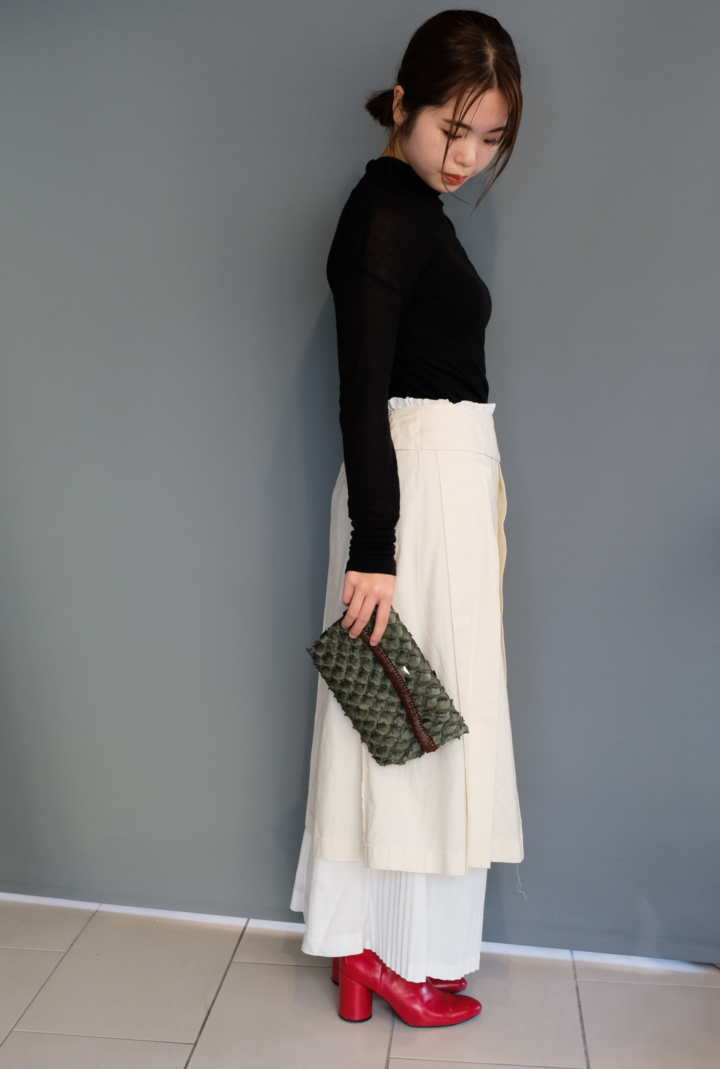 アマゾンの古代魚ピラルクの革を使ったシリーズ
素材自体が持つ力がとても強く、簡単にかっこよくはおさまってくれず製作は困難を極めます
パターン段階で素材が輝く一瞬があり、それを手繰って作業を進めていきます
シンプルなクラッチですが、ピラルク特有のしなやかさを損なわないよう気をつけています
金具はスターリングシルバー925
SIZE
W240* H150* D40
DETAILS
pirarucu * pithon* pig suede* silver
The series using materials of ancient fish in Amazon, Pirarucu.
the power of material itself is so strong , they won't let us to capture them easily.
So working on it is extremely hard.
Though we had struggled with it, we still continued working on it to witness one moment when the material starts shining.
It is a very simple clutch, but we're very careful not to ruin the suppleness that Only Piracuru have.
We use 925 sterling Silver for metal fittings.
SIZE
W240* H150* D40
DETAILS
pirarucu * pithon* pig suede* silver
Price ¥190,000

without TAX
In Stock Now