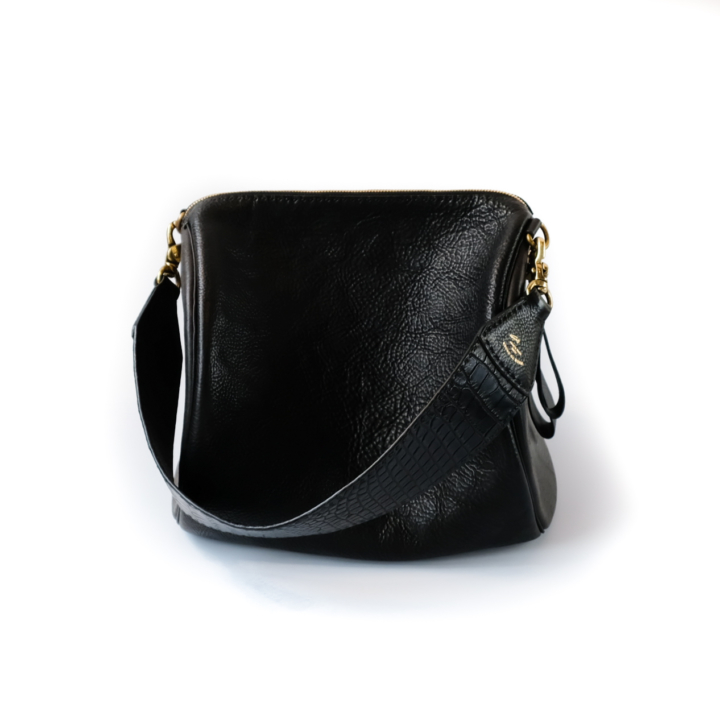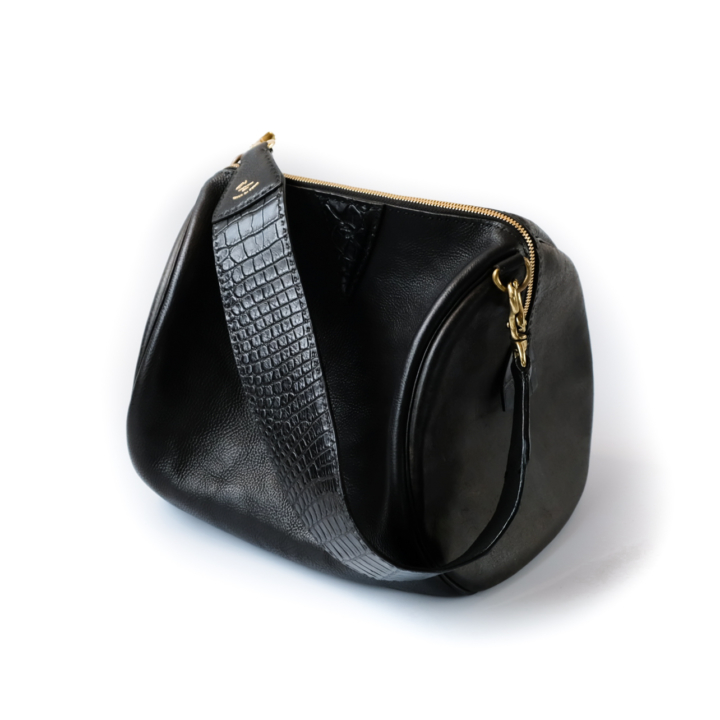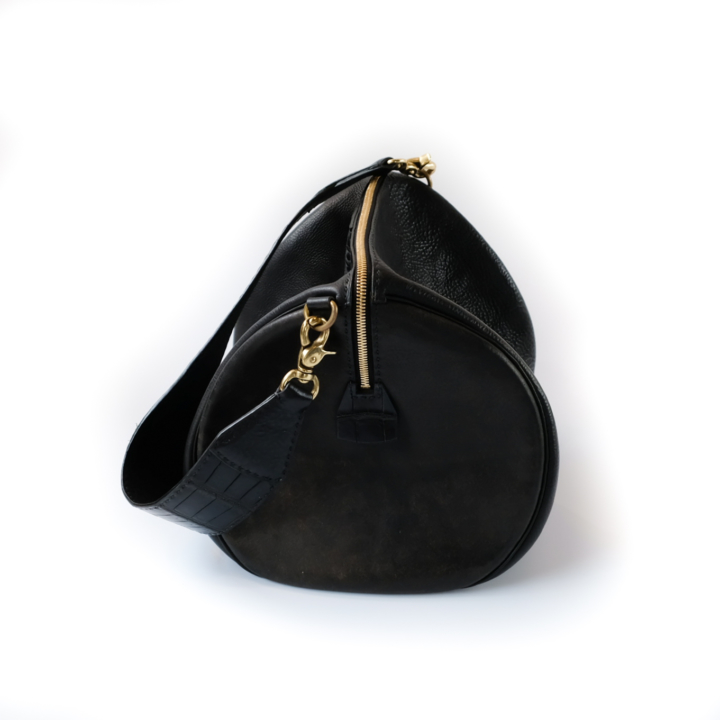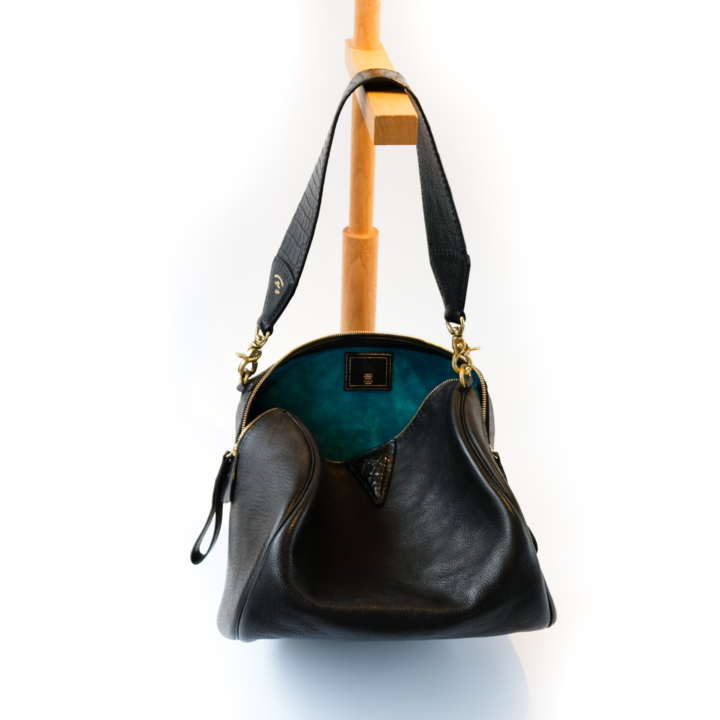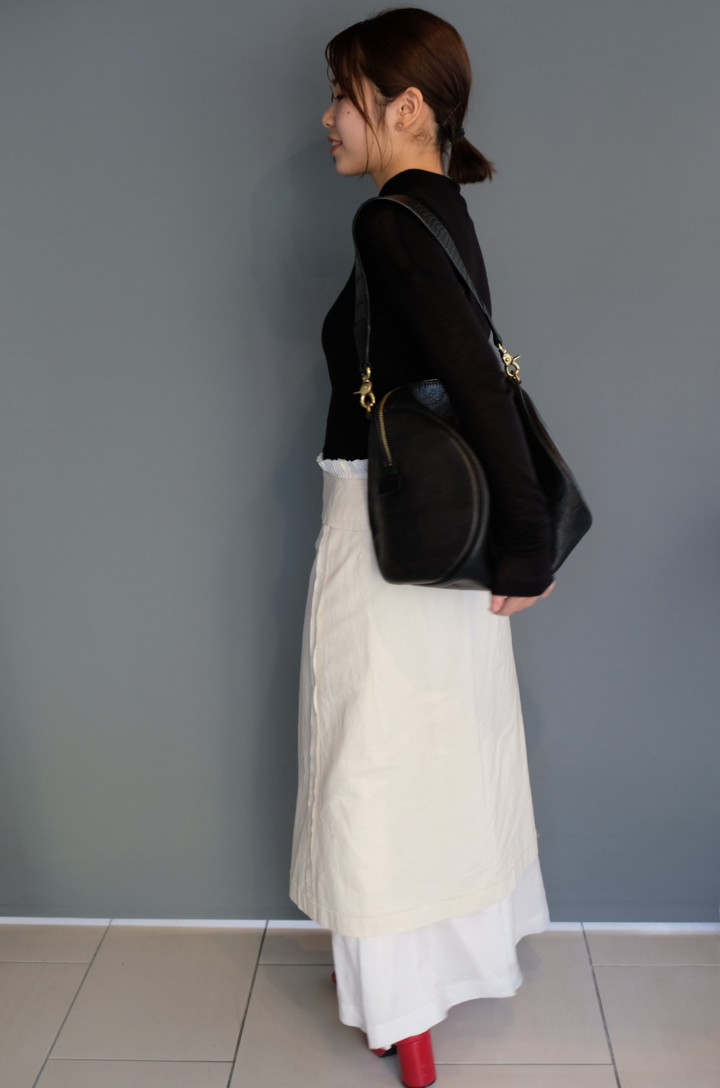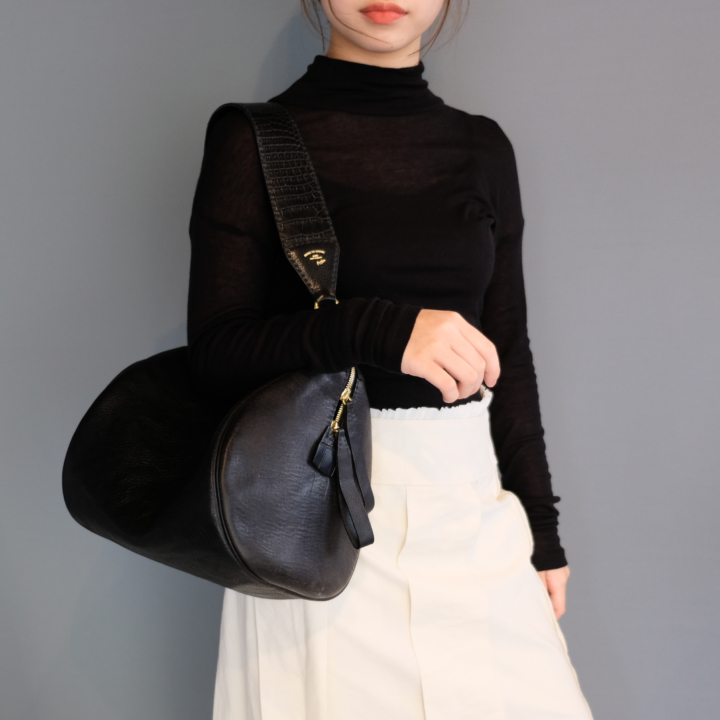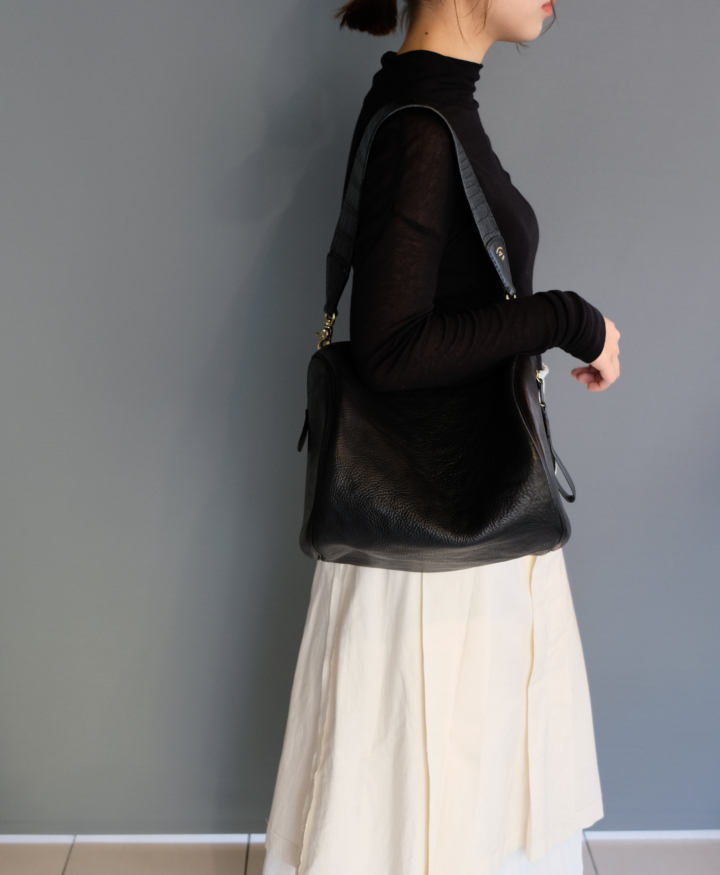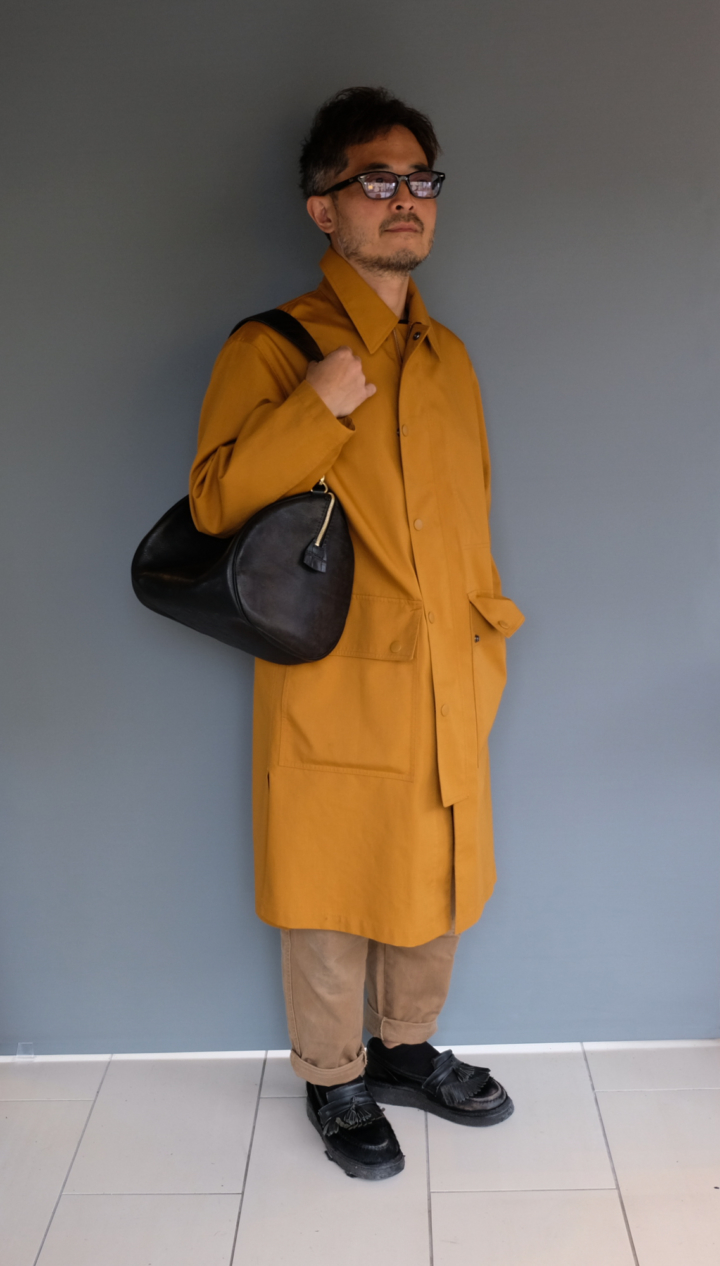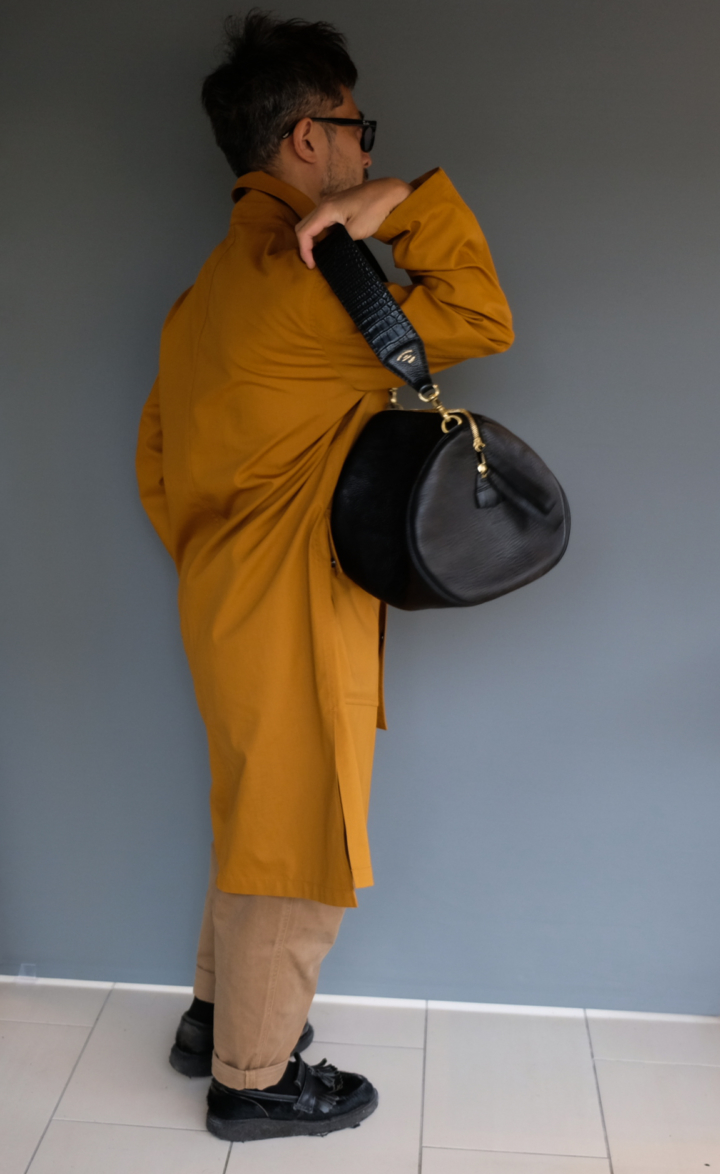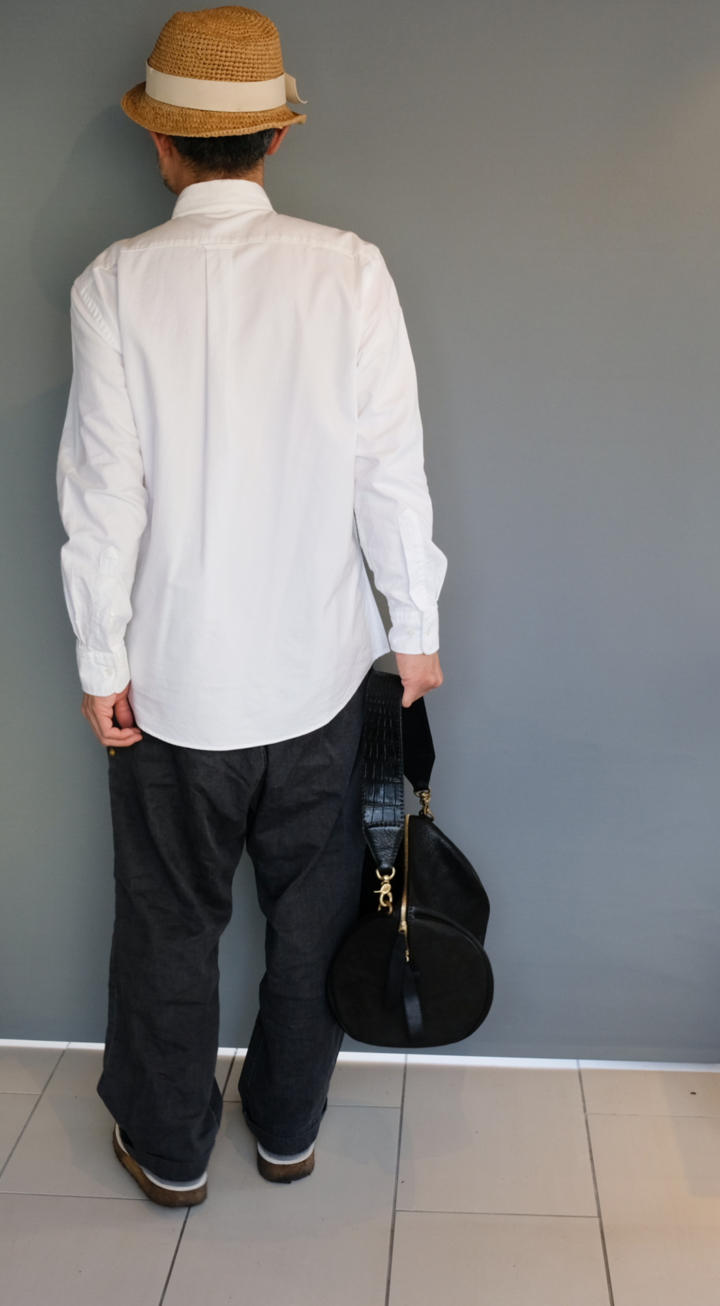 イタリアのオイルレザー、今回は不均一なシボの入ったワイルドな部分を使用
たっぷりしたかたちになるようパターニングしました
経年変化でくったりしてくる前提で製作計画をしました
滲み出てくる艶をたたえながらこの強い性格のレザーはどんどんと魅力を増していきます
20年後に素敵な鞄に仕上がるようにブラシで埃を落とし時々全体を手のひらで触ってください
全体をくしゃっと崩して持つと体に馴染みます
ストラップにはクロコダイルの特別腑の細かい部分を使っています
背負った時には肩あたりをかざるチラ見えクロコがかっこいいです
展示品のためセール価格でご提供します
SIZE
W270* H260* D230
DETAILS
Italian oil leather* pig suede* crocodile
Italian oil leather. This time we use wild surface embossed non-uniformly .
We patterned to make generous shape.
On the premise that it will get worn-out, we set up the production plan.
While filling up the exuded gloss , The leather has this strong characteristic will keep increasing its richness and tannic .
Please give it a brush and gently stroke it with flat of your hands in order to make it look fancier in 20 years .
Crumpling that bag, it'll start to fit you .
The strap is made from small parts embossed with a special pattern of crocodile.
The crocodile showing little face from your shoulder is charming.
Since this is on display, we will provide it at sale price.
SIZE
W270* H260* D230
DETAILS
Italian oil leather* pig suede* crocodile
Price ¥400,000

without TAX