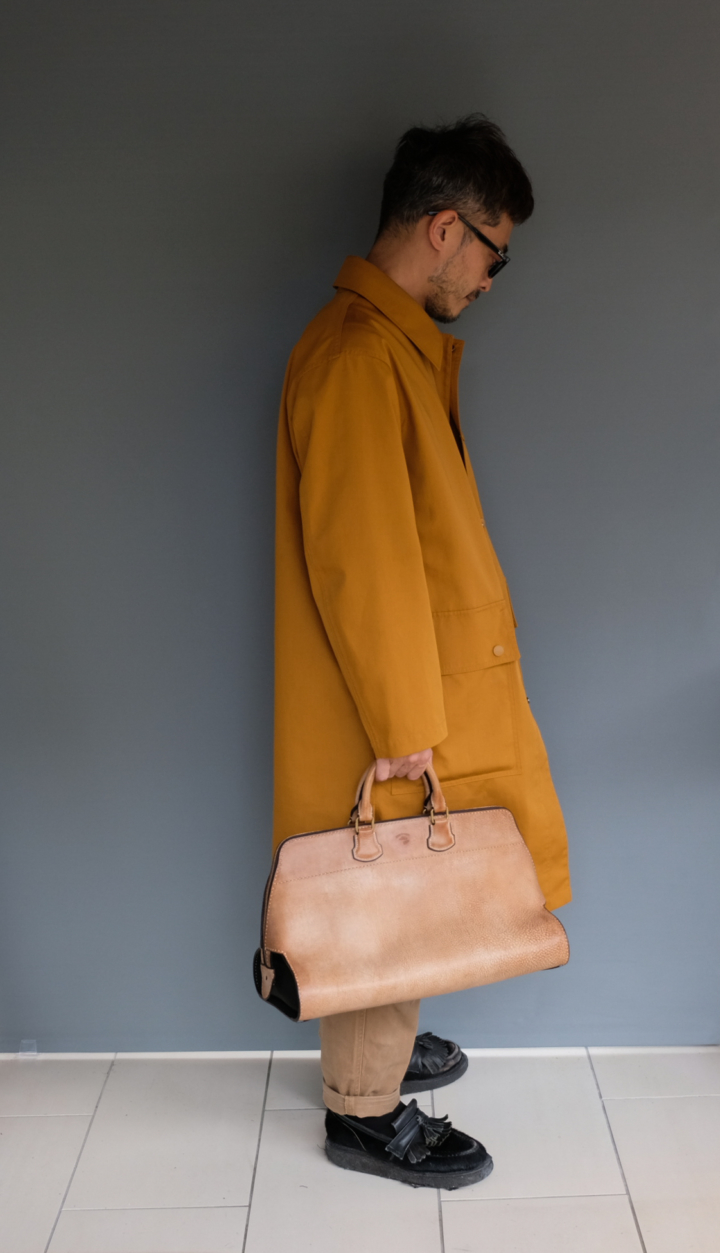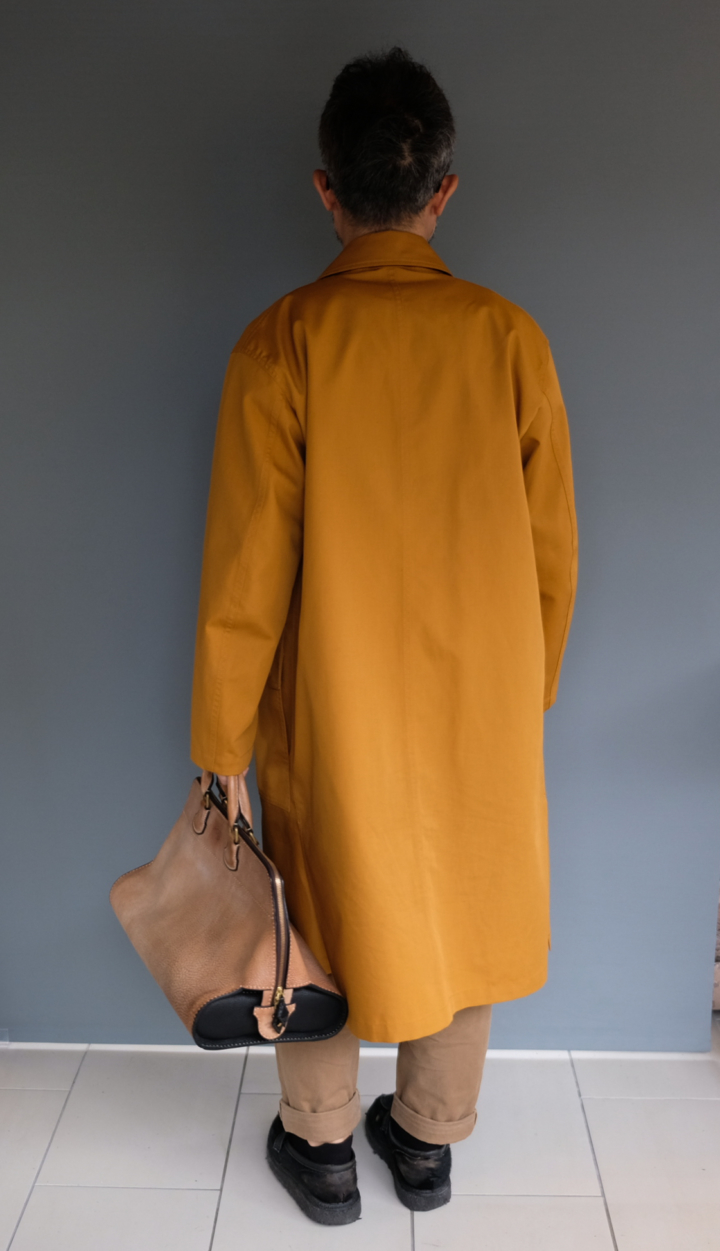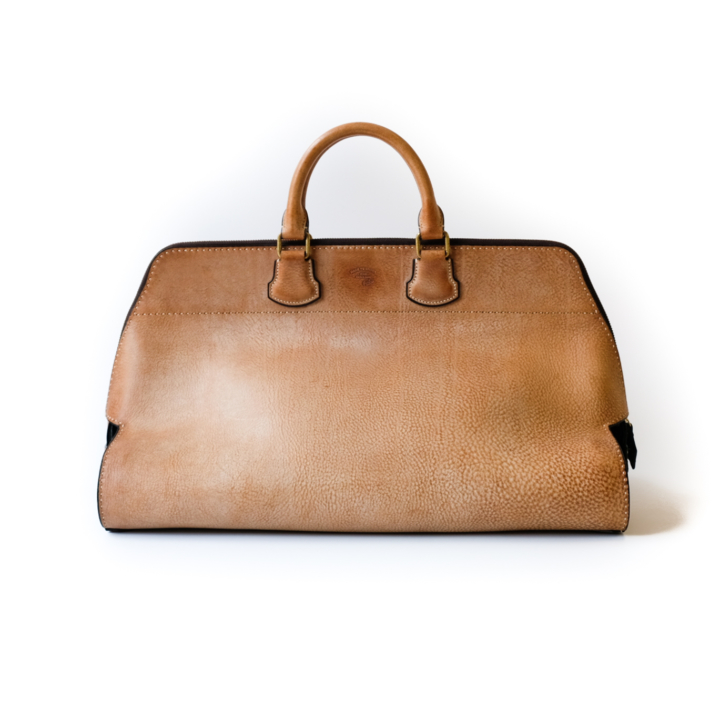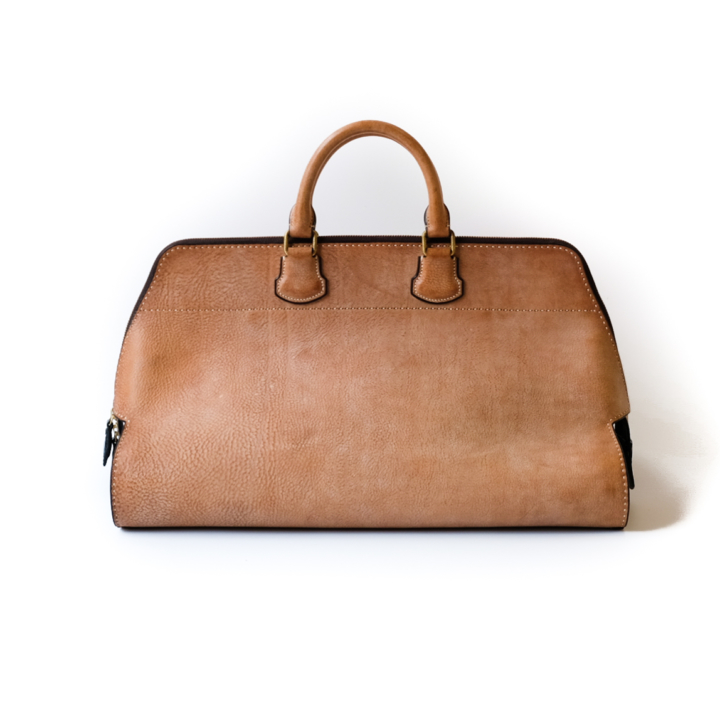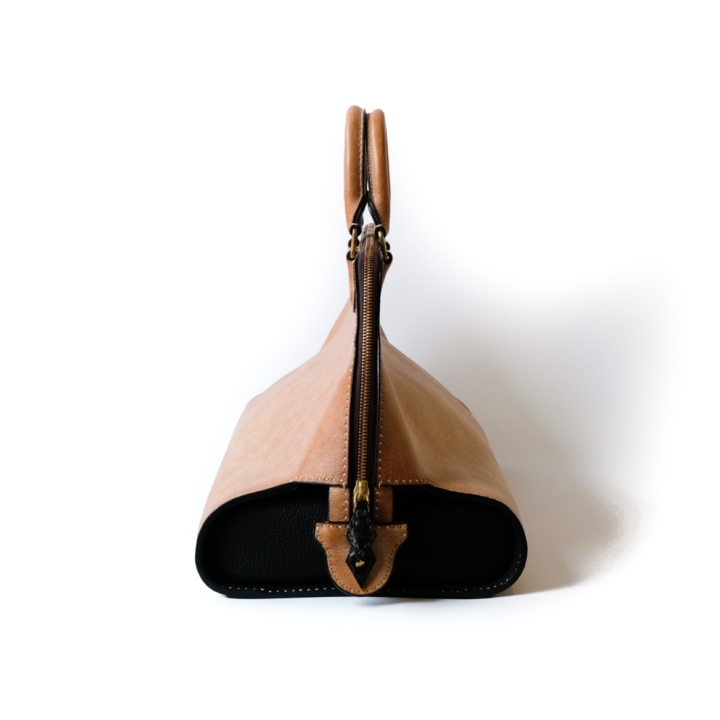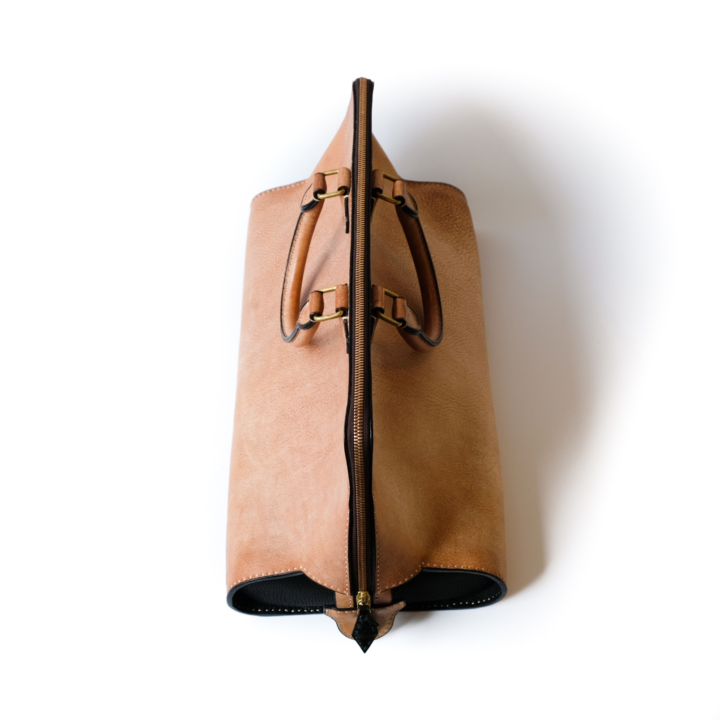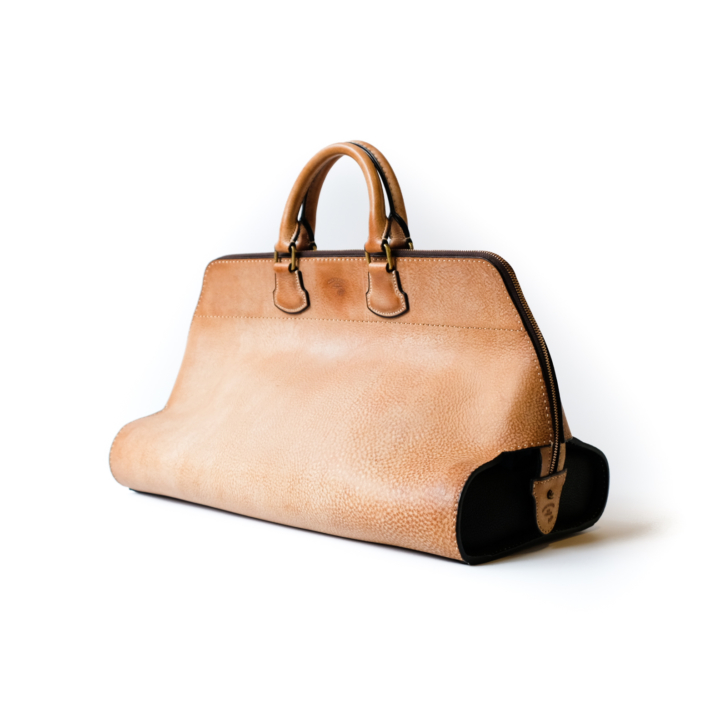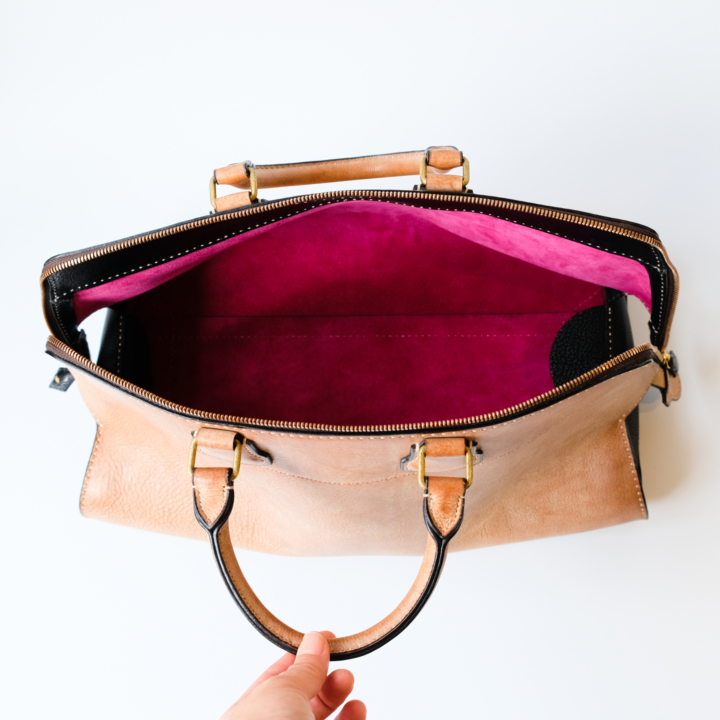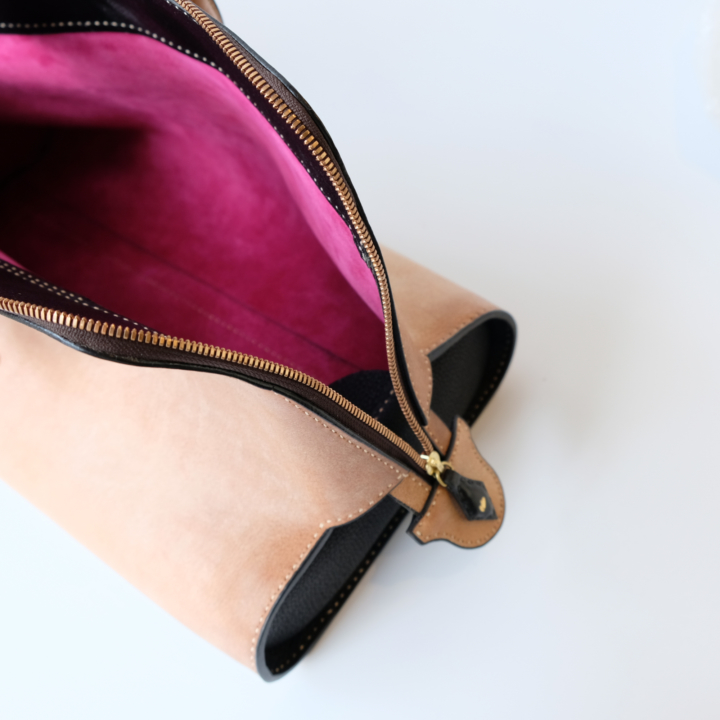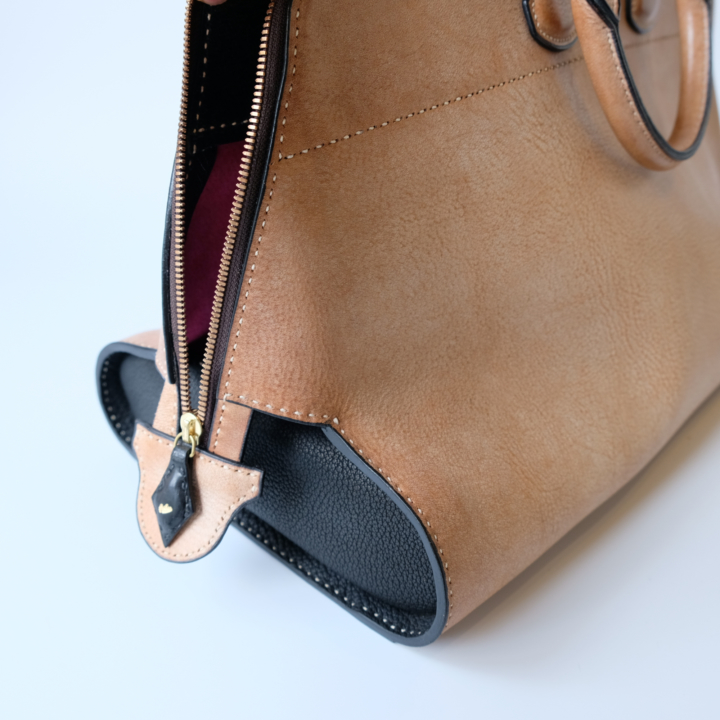 佐々木マキ氏の絵本に出てきそうなこの鞄、
デフォルメを重ねてできた奇妙なかたちです
切り返しなしでぐるりと一周、贅沢に一枚革で仕立てています
そのためたっぷりとしたおおらかな雰囲気をたたえています
初めてみるかたちなのにどこか懐かしい
サイズのわりに重くなく、ファスナーが大きく開き使い勝手が良いです
刻印部分にこすり跡があり、セール価格でご提供します
SIZE
W430* H250* D220
DETAILS
Italian tanned leather* buffalo* pig suede
A bag looks like it came straight out of a Sasaki Maki's picture book. We shaped it peculiar by piling deformations up.
We tailored it in a luxury way to use a whole sheet of leather.
Therefore , it has generously and laid back atmosphere.
Some how, it makes you feel nostalgic even though it's the first time to meet.
It's not that heavy for its size.
the zipper opens wide , and it is very easy to use.
It has a scratch on stamped part, so we'll provide it at the reduced price.
SIZE
W430* H250* D220
DETAILS
Italian tanned leather* buffalo* pig suede
Price ¥300,000

without TAX