Bag For A Week
Bag For A Week BAGS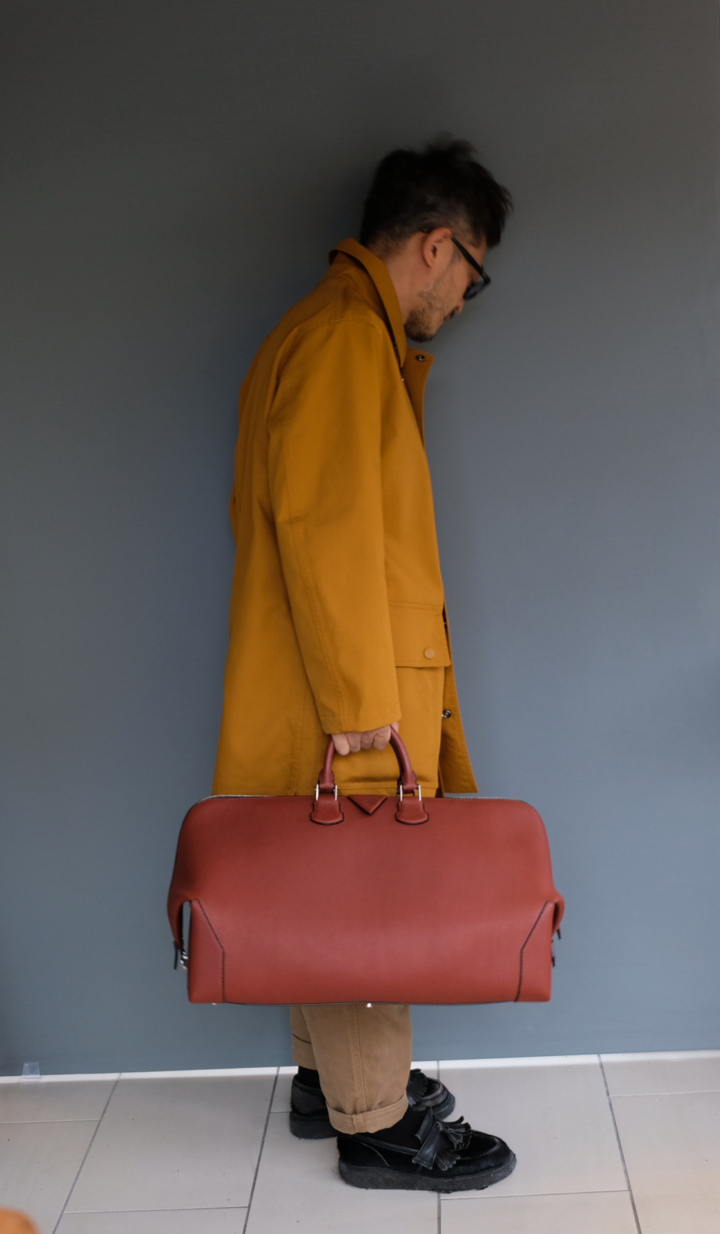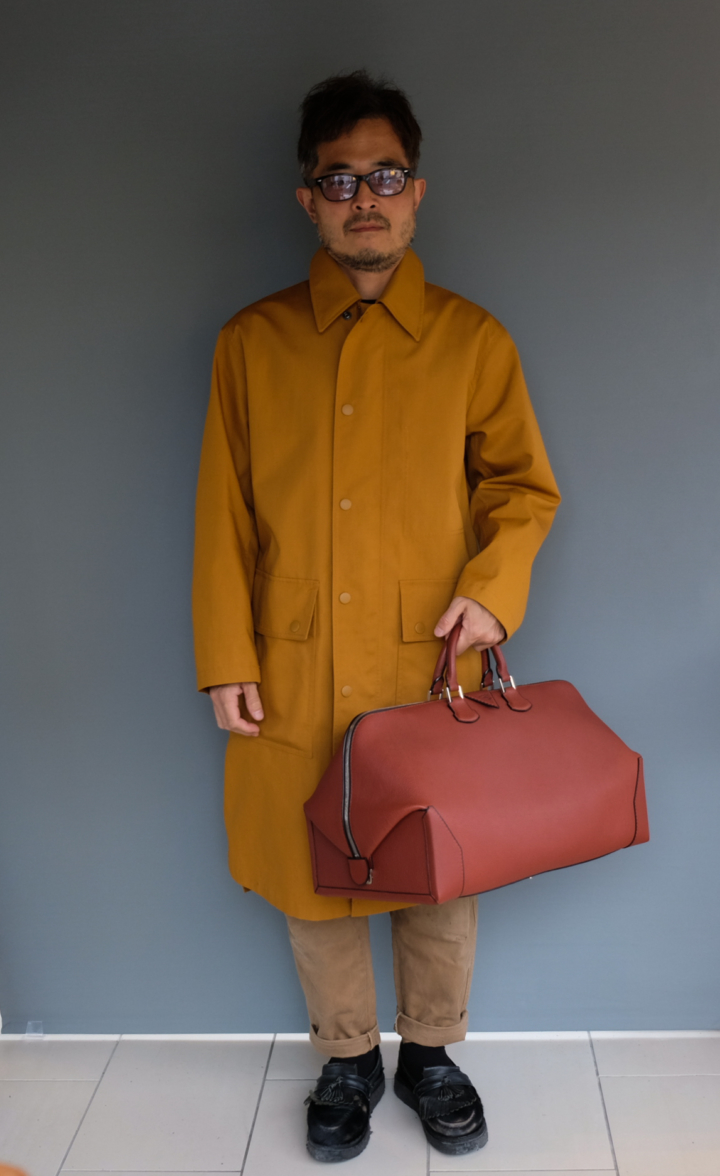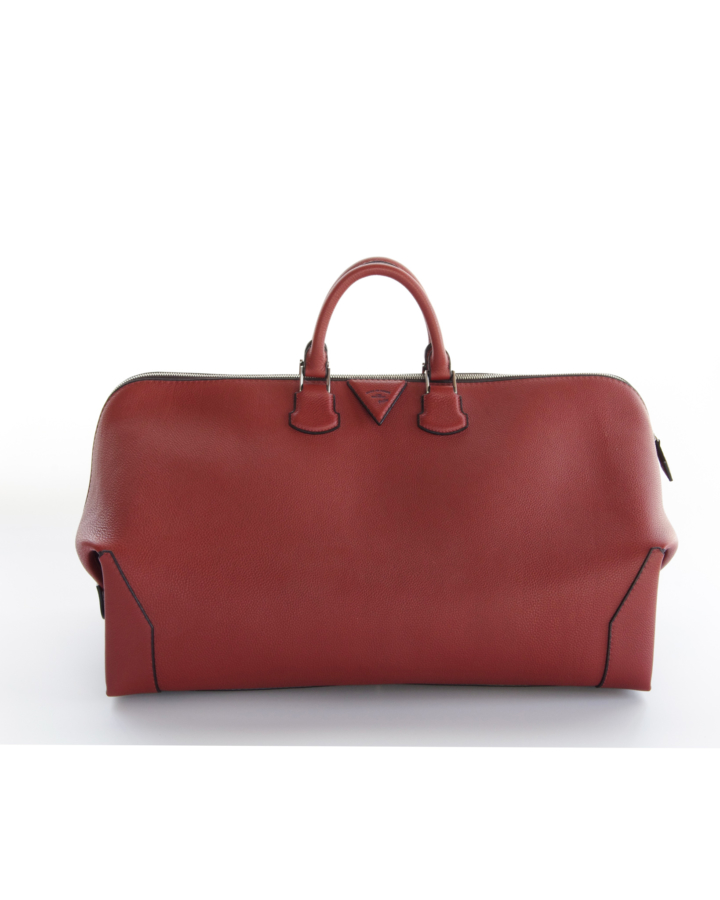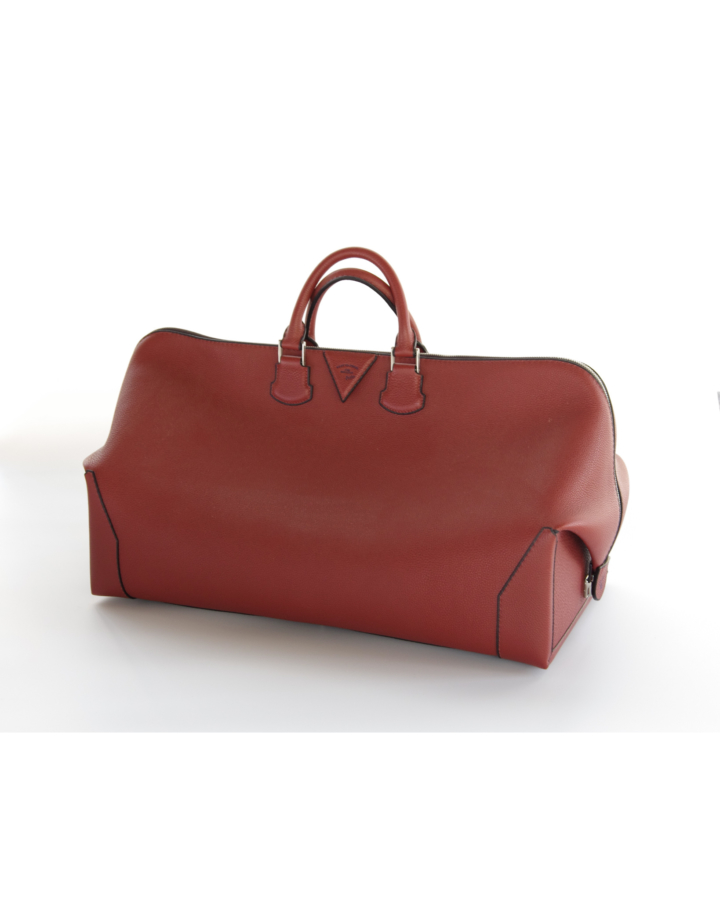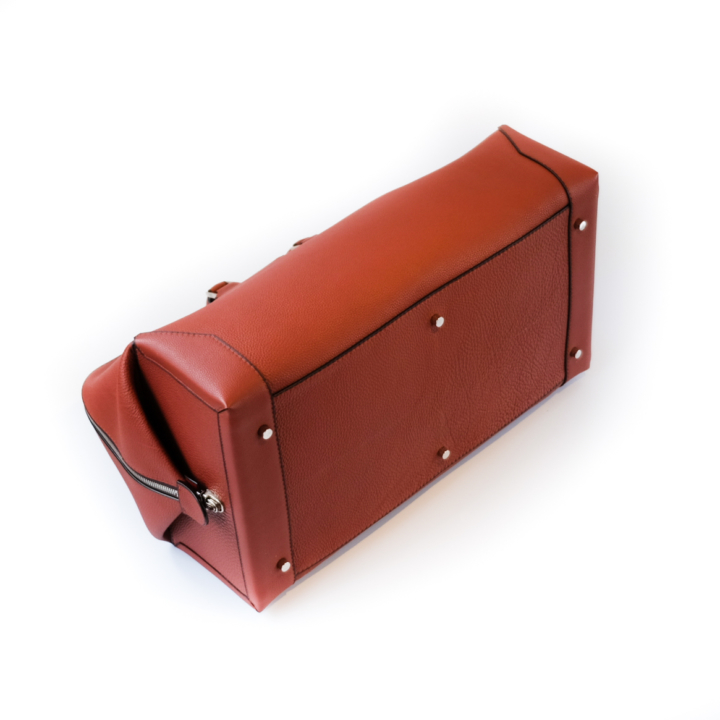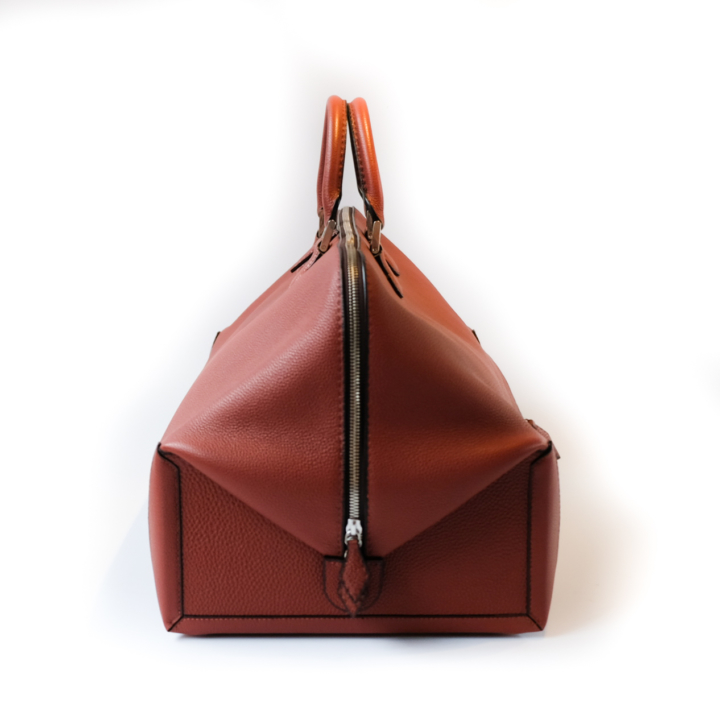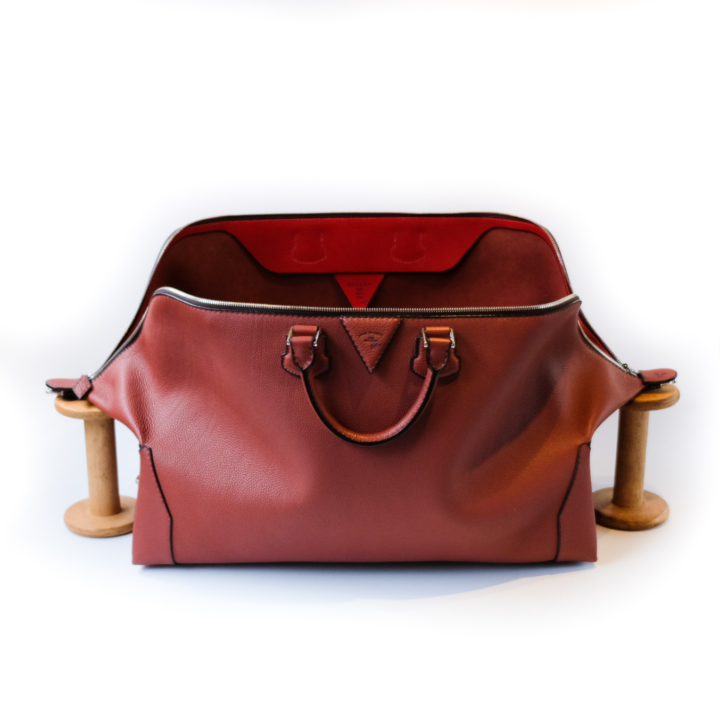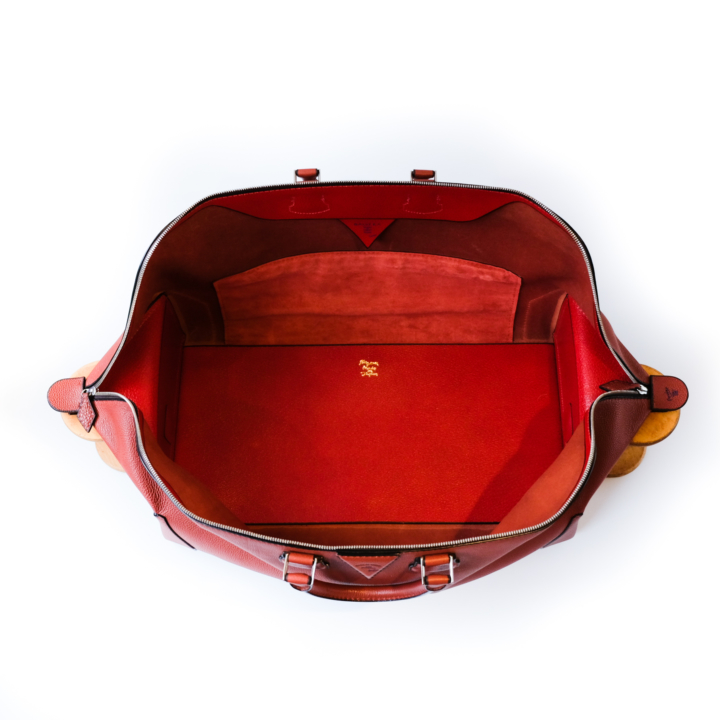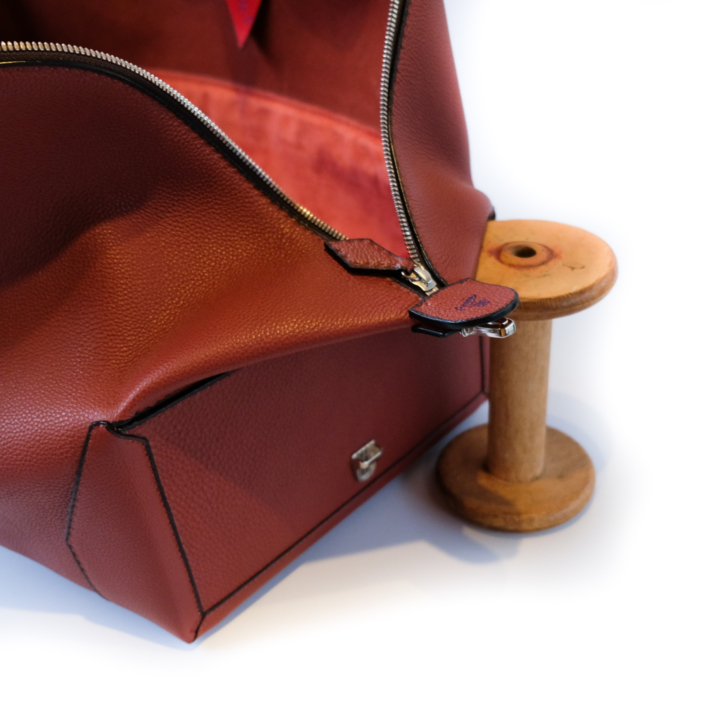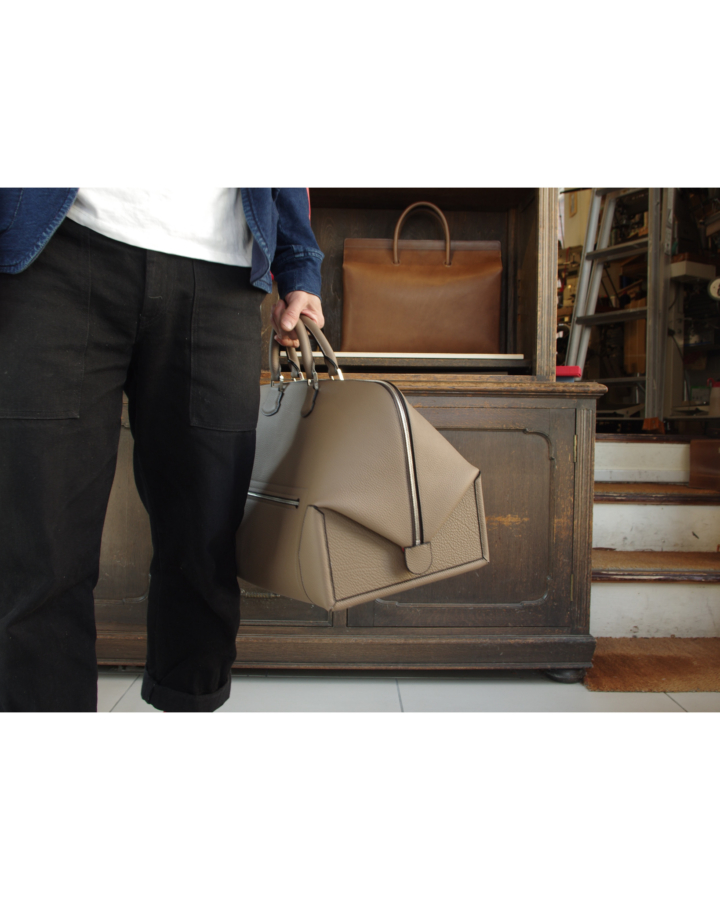 一週間外泊できるボストンバッグ
サイドのロックをはずすと大きく開きます こんなに大きいのに軽く感じるのは内張なしで骨組みにはピッグ素材を使用してい ること、
ハンドルのグリップにこだわっていることが理由です サイドのファスナーポケットが便利です 頼もしくユーモアを備えた、あなたの旅の相棒にいかがですか
手縫い仕上げ
SIZE
500* 270* 280
DETAILS
German shrink calf dark red* pig
With this traveling bag, you can stay overnight for one week.
Unlocking the key-lock on the side, it opens wide.
The secret of this lightness is using pig material for structure and craftsmen's unpromising approach to design of handle. The zipper pocket is also convenient.
Would you like to go on a journey ? Then, this dependable and humorous bag is perfect for your partner!
Hand-stitched
SIZE
500* 270* 280
DETAILS
German shrink calf dark red* pig
Price ¥500,000

without TAX

この商品は予約 (PRE-ORDER) 商品です。
This item is available for PRE-ORDER.
オーダー方法


How to Pre-Order
このページ下の"PRE-ORDER"ボタンで申し込み
納期をお伝え
お支払い
※ 入力していただいたカード情報は、メールで納期等の了承をいただいた後に決済承認されます。
製作
発送
Press "PRE-ORDER" button
We will contact you with the delivery date
After we confirm the payment
※ Card payment will be settled after we notify the delivery date and gain an agreement with it.
Process of handcraft
Delivery
返品 / 交換


Return / Exchange

オーダー製品の性格上、発注後のキャンセルはできません。予めご了承ください。
アトリエにお越し頂き、素材をご覧頂いた上でご注文して頂く事も出来ますので、お気軽にお問い合わせください。

We do not accept any cancellations, return and exchange after order.
Please note that in advance.
You can visit our atelier to check the materials before order.
送料


Delivery Fee

国内外ともに30,000円 (税抜) 以上のお買い上げで送料無料

Free domestic postage and overseas shipping are applied to a purchase over 30,000 yen (excluding Tax).
輸入関税


IMPORT DUTY

日本国外からのご注文につきましては、到着時に、輸入税や地方税などの税金を支払うことがございます。
一部の国では、荷物の種類によっては、配達が遅れる場合があります。

On arrival, you might be subject to pay taxes such as import duties and local taxes.
In some countries, delivery may be delayed depending on the type of package.