Bag L/ BAG FOR A WEEK
Bag L/ BAG FOR A WEEK BAGS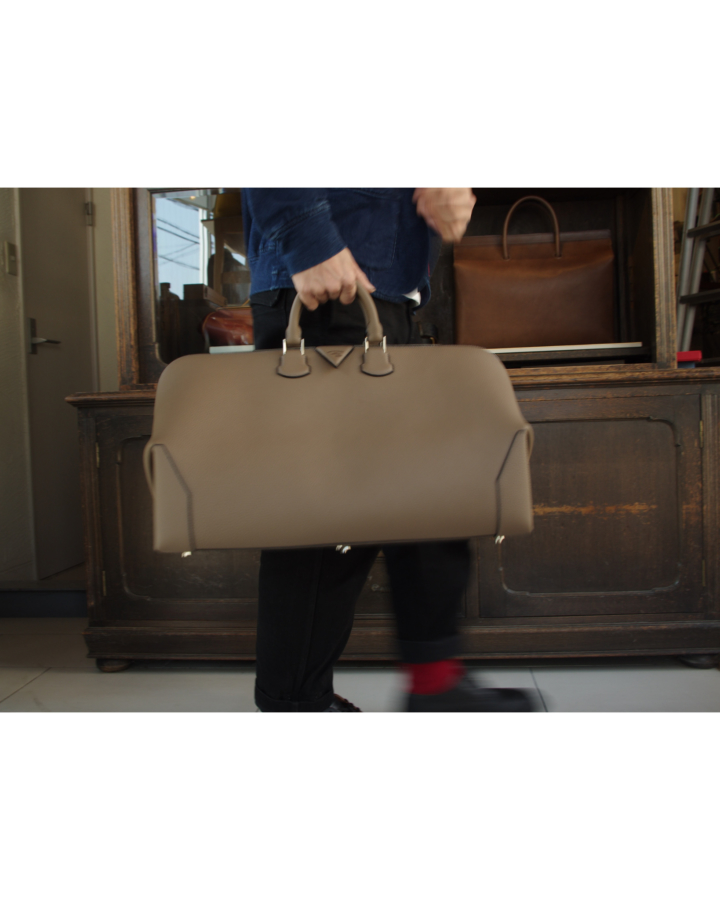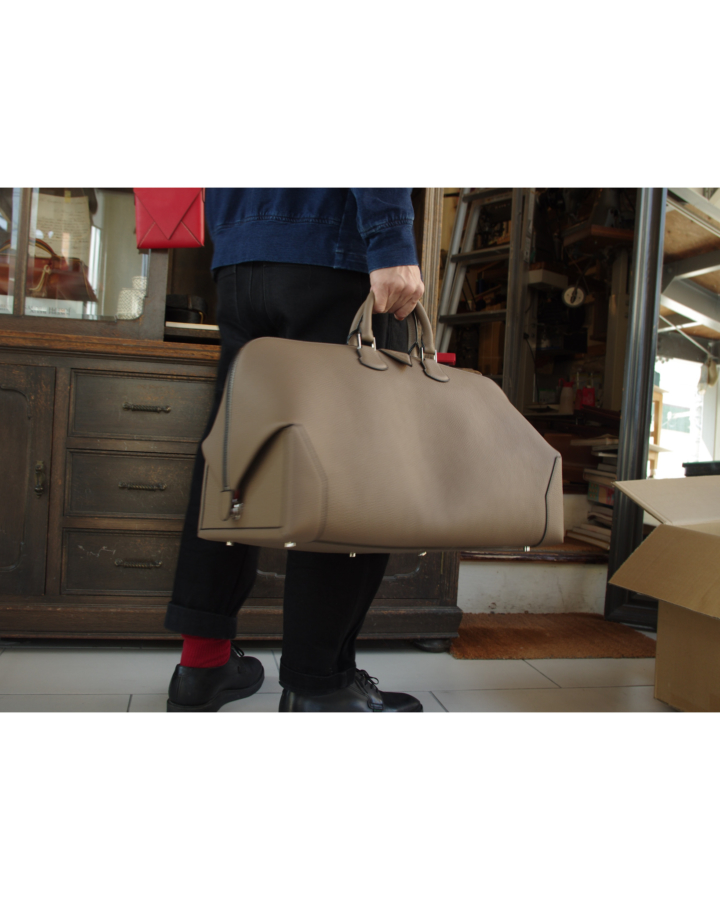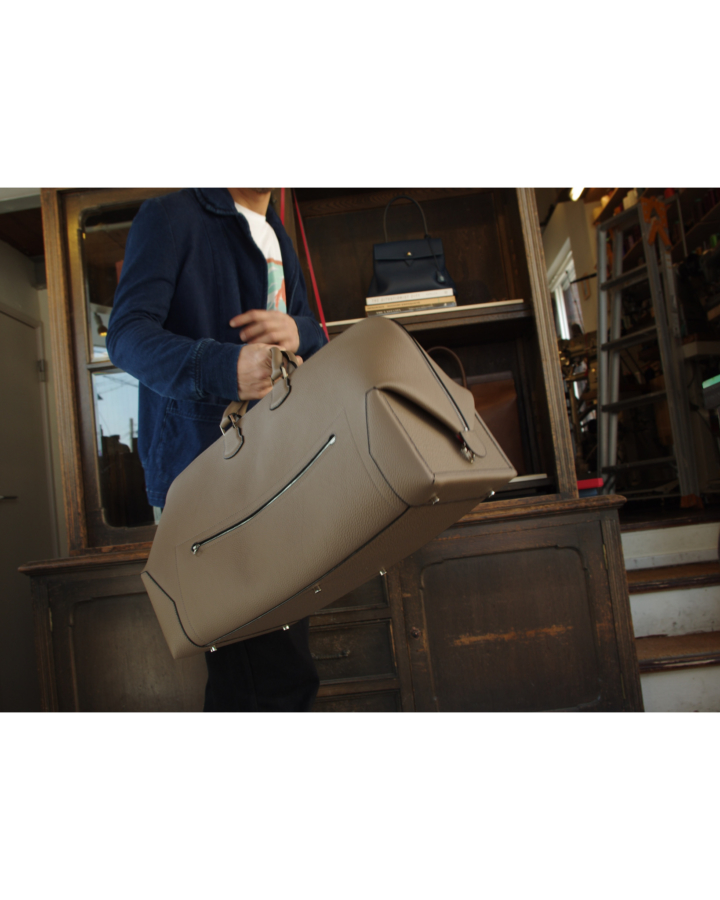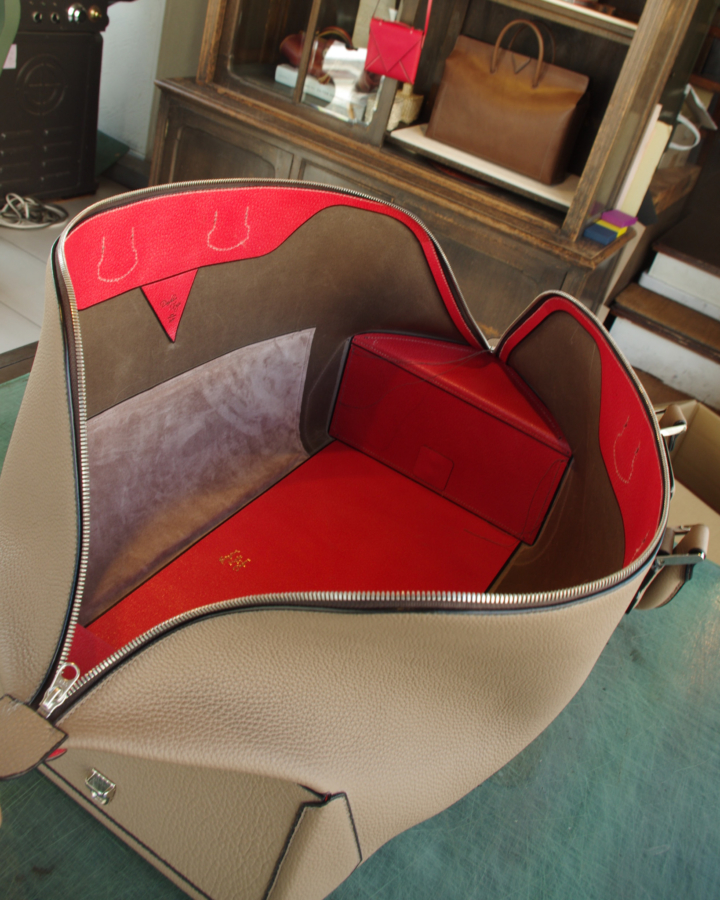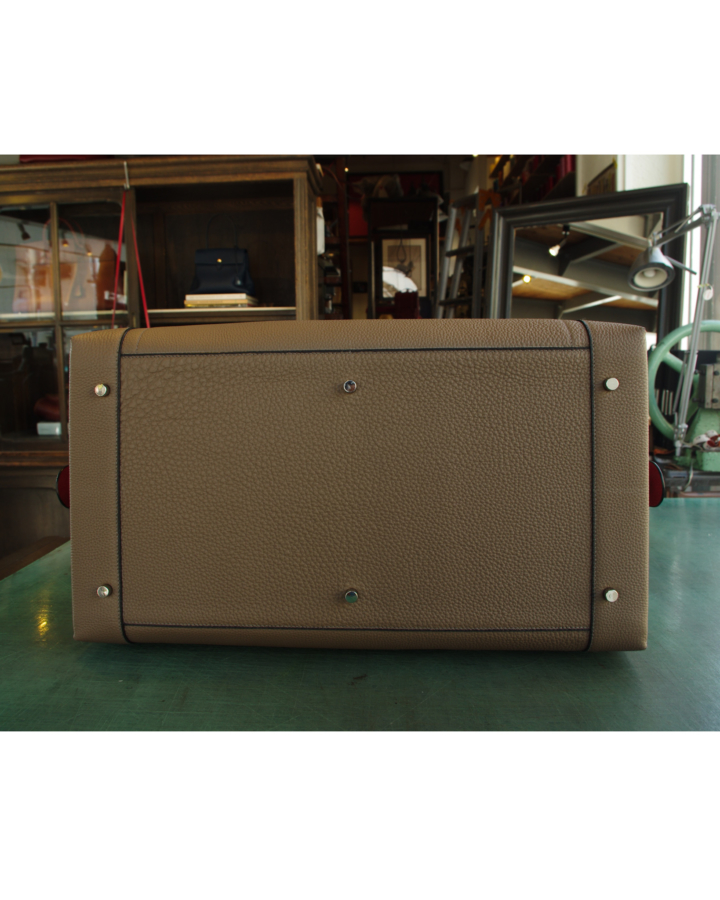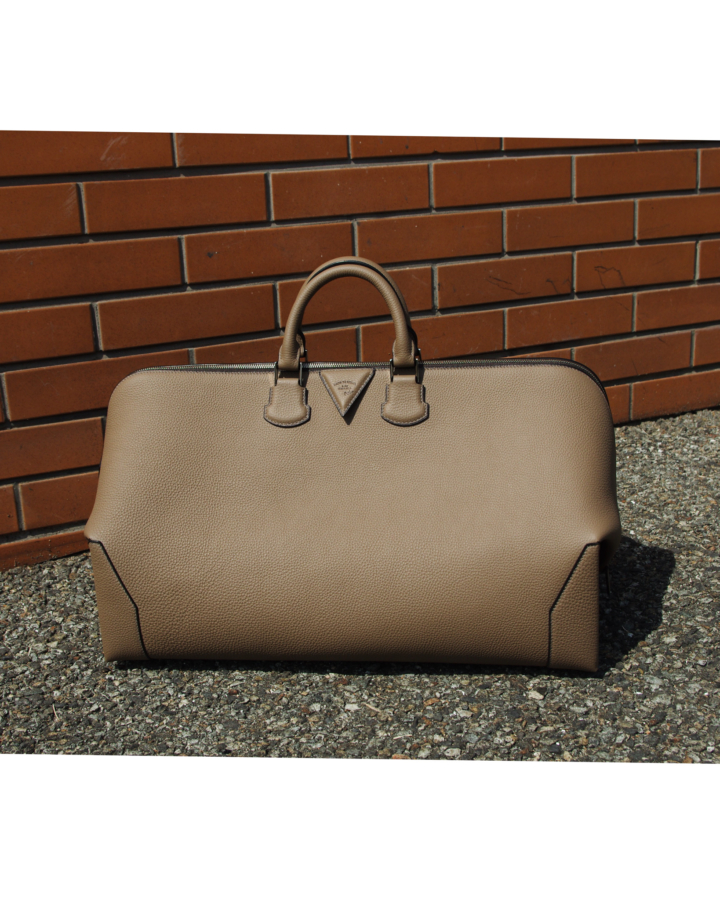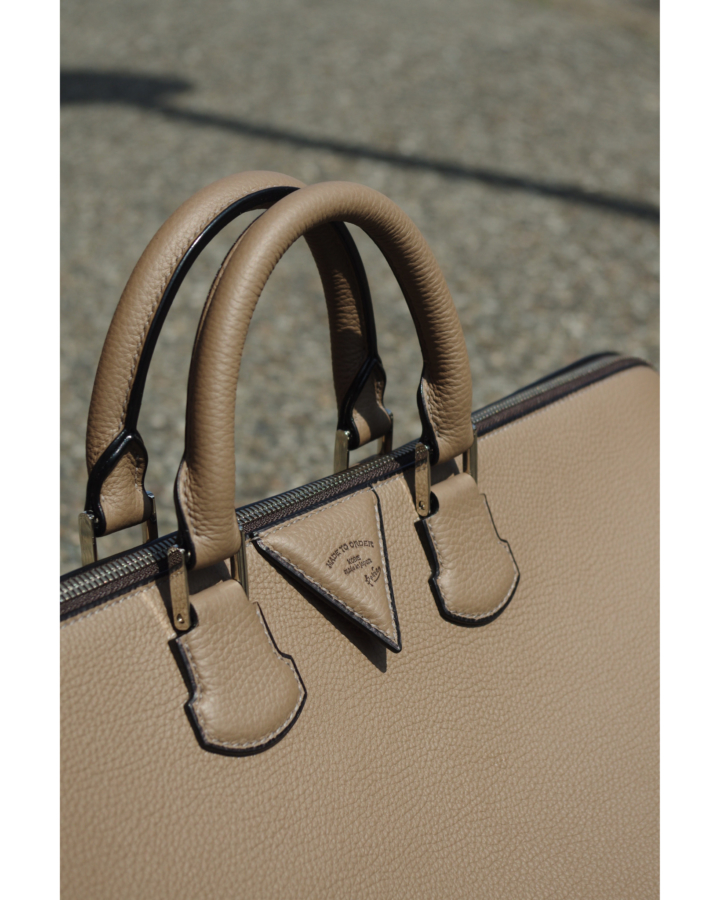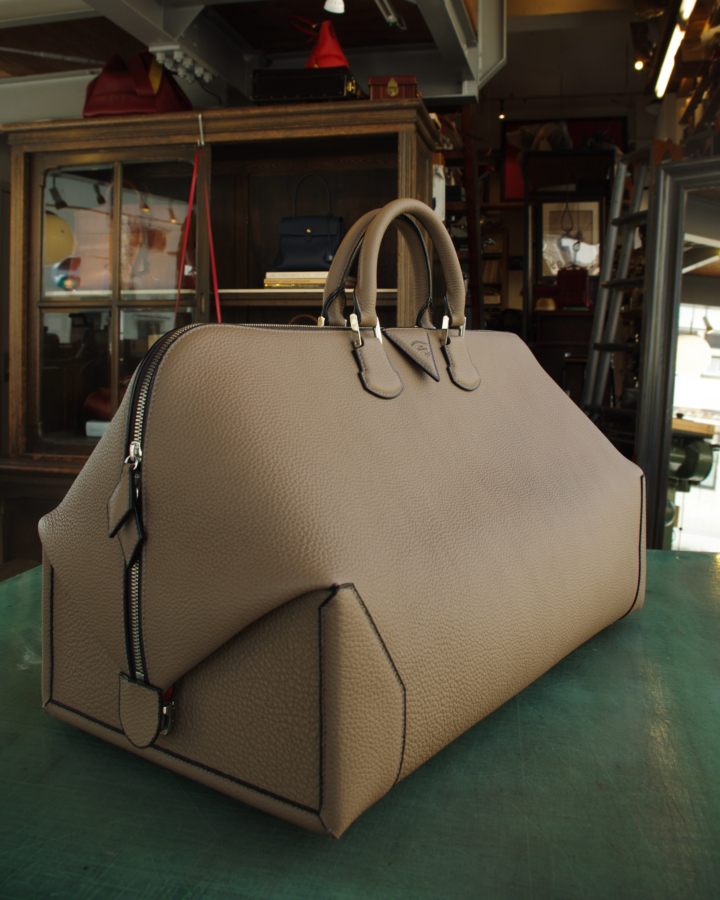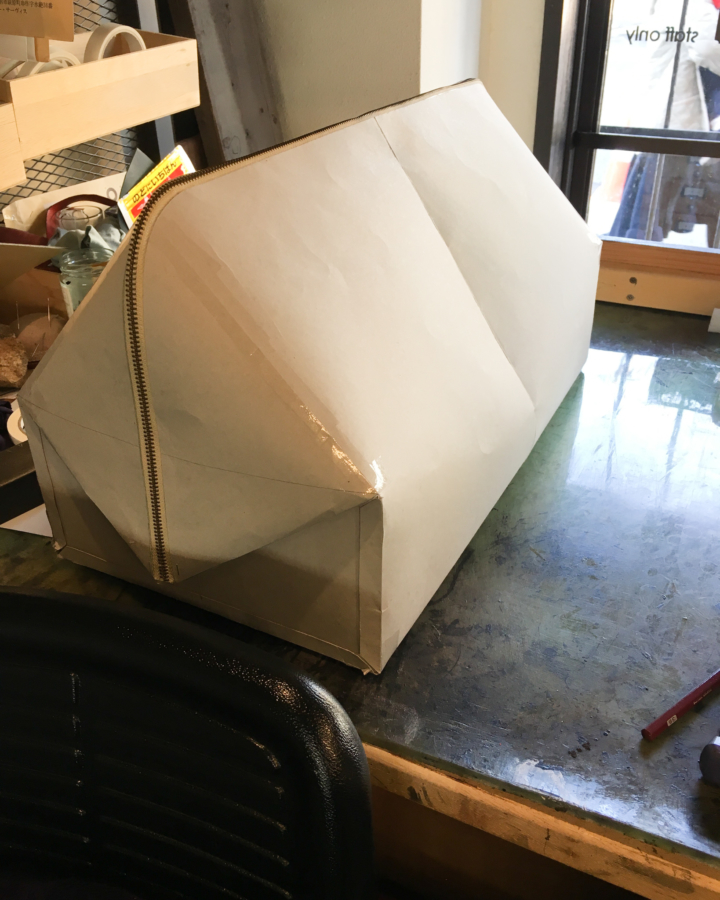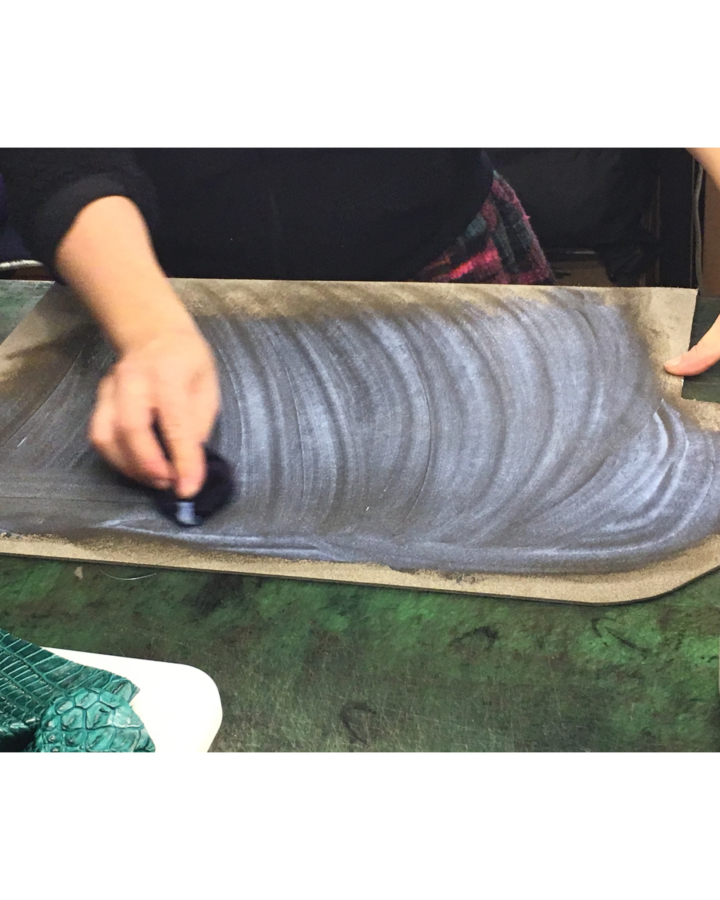 一週間外泊できるボストンバッグ
サイドのロックをはずすと大きく開きます
こんなに大きいのに軽く感じるのは内張なしで骨組みにはピッグ素材を使用していること、
ハンドルのグリップにこだわっていることが理由です
サイドのファスナーポケットが便利です
頼もしくユーモアを備えた、あなたの旅の相棒にいかがですか
SIZE
W500* H270* D280
DETAILS
German shrink calf light-gray* pig
Unlocking the key-lock on the side, it opens wide.
The secret of this lightness is using pig material for structure and craftsmen's unpromising approach to design of handle. The zipper pocket is also convenient.
Would you like to go on a journey ? Then, this dependable and humorous bag is perfect for your partner!
SIZE
W500* H270* D280
DETAILS
German shrink calf light-gray* pig
Reference Price ¥

without TAX